The Breckon Farms – Super Six Syndicate is the ninth syndicate established by Ken & Karen Breckon of Breckon Farms.

This is our latest Syndicate, officially commencing in August 2021.

In a first for a Breckon Farms Syndicate, there was a colt included in the Super Six Syndicate, along with five fillies. All six horses are royally bred and have broken-in well, with very positive comments received to date. Each horse is now working through their various preparations, with a race winner already amongst them.

High Energy (High Gait) showed early promise at the trials and has backed that up with two race starts for two wins including the Group 3 SENZ - NZ 2YO Trotting Stakes.

In total, four of this Syndicate's horses have already qualified, so we look forward to some exciting racing action in the near future.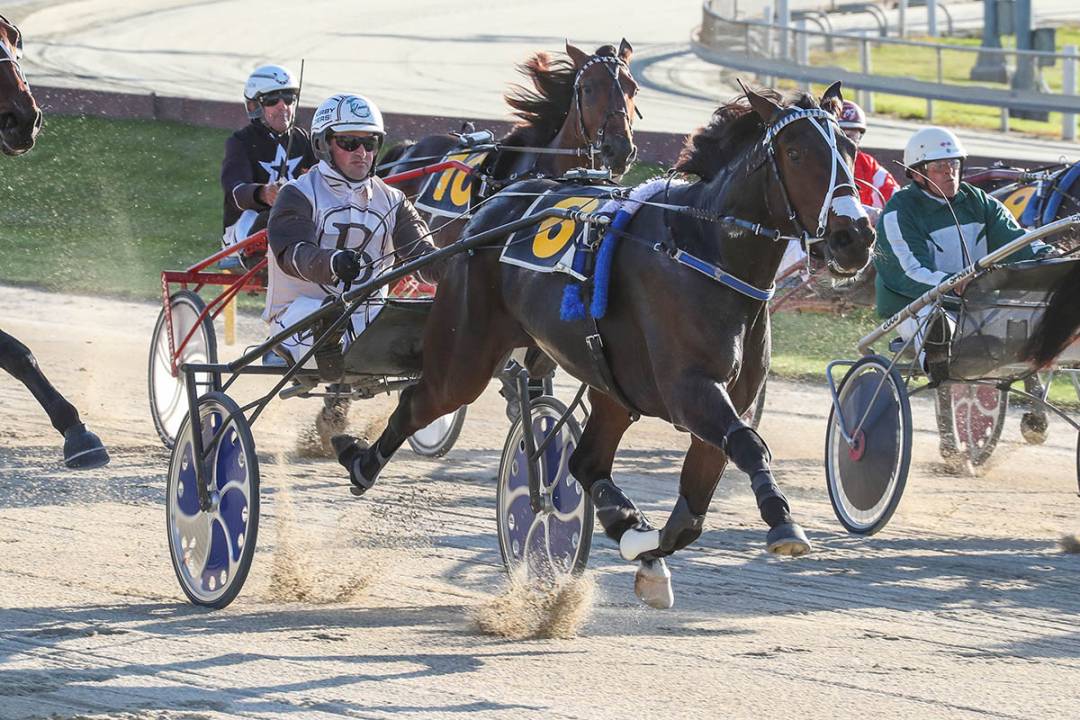 Race Winner High Energy
Other horses in this syndicate are currently at different stages, with the colt (now a gelding) Shanghai Lou having also attended the trials and qualified to race and is now enjoying a spell. Another filly, Party Girl is also set to go to the trials and is showing a lot of promise.
Horse Name
Trainer
Status
High Energy
Mark Purdon & Hayden Cullen
In Work
Party Girl
Steve & Amanda Telfar
In Work
Luby Lill
Tony Herlihy
Qualified/Trialling
Uptown Girl
Rogerson/Ferguson
In Work
Shanghai Lou
Ken Barron
Qualified/Spelling
Bella Thorne
Brent Mangos
Qualified/Trialling