2019 Sale is almost here!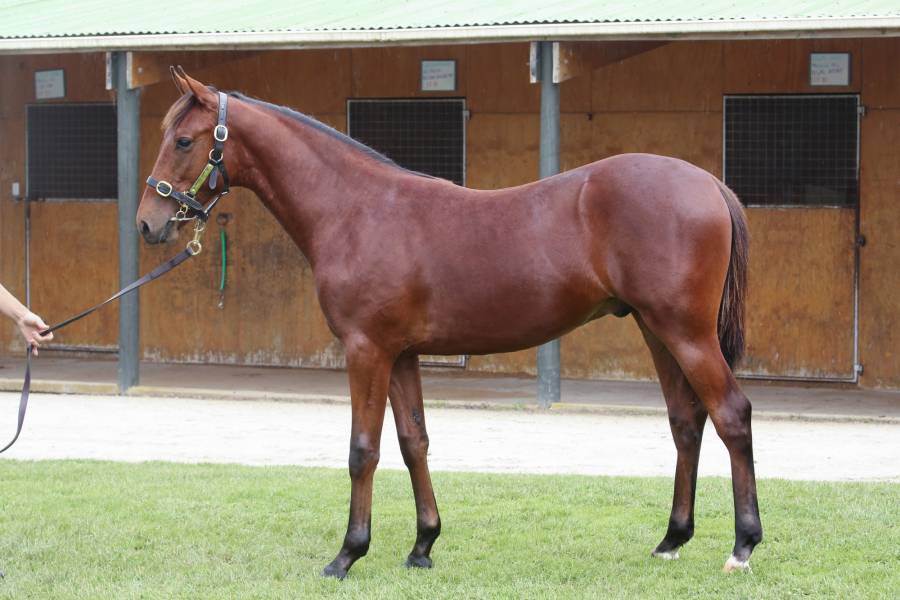 The inaugural NZB Standardbred New Zealand National Standardbred Yearling Sale is almost upon us, set to be held at its world class Karaka Sales Centre, in Auckland, on the 17th and 18th February.

Sunday the 17th February is the traditional Parade Day, starting at 2:30pm, with the Sale getting underway on the 18th February, commencing at 11am.

This is a much-anticipated occasion in the industry and will see the first Standardbred sale staged by NZ Bloodstock Ltd, who are better known for their role as an extremely successful company in the sale of Thoroughbreds.

This year's sale will see some new initiatives, including online broadcast coverage of both the parade and sale, on www.nzbstandardbred.co.nz and will also be streamed live on the NZB Facebook page.

Schedules for the Auckland Sale are as follows:-
Sunday 2.15pm Parade preview show hosted by Greg O'Connor
Sunday 2.30pm Parade to commence
Monday 10.45am Sale preview show hosted by Greg O'Connor
Monday 11.00am Sale to commence

Sale Results and Withdrawals on a lot-by-lot basis will be displayed on monitors at the complex at Karaka and will also be available on www.nzbstandardbred.co.nz

Throughout the Sale day the marketing team will bring content to life on the NZB social media channels, including Sale news and highlights, as well as interviews with key buyers and sellers. At the end of the Sale, the team will publish a news story that will incorporate the key selling statistics from the Sale session.

There will also be "LOT-BY-LOT SALE RING ACTION", where if you have missed a lot going through the ring, there is no problem, you can watch all the Sale day footage at www.nzbstandardbred.co.nz – simply by clicking on the Sale and select the Sale TV tab.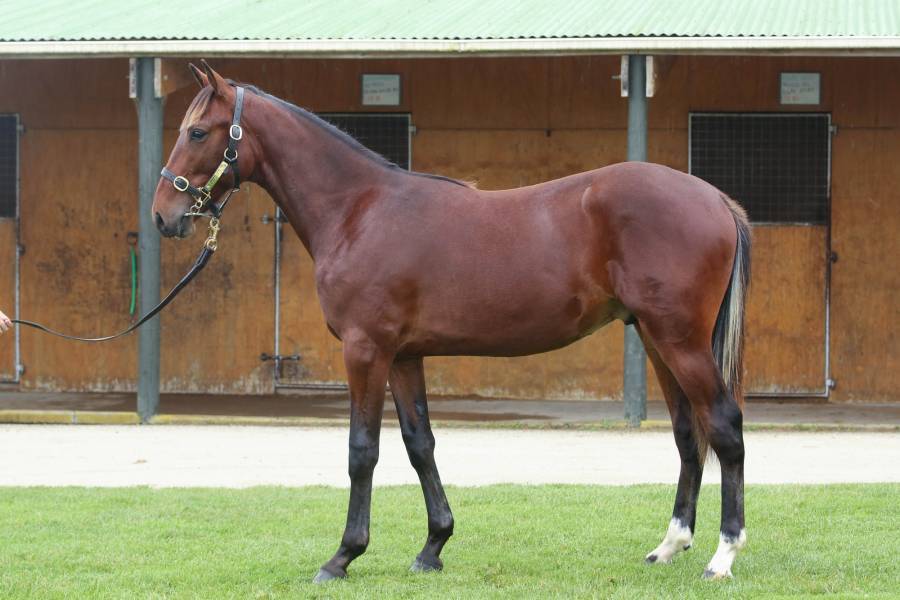 Another new initiative is the "OWNING A RACEHORSE & BEHIND THE SCENES TOUR" that will offer the perfect opportunity to find out more about harness racing ownership. If you have ever wondered about owning a share of your very own racehorse, then during the first day of the Sale at Karaka, the team at Harness Racing New Zealand, NZB Standardbred and the Standardbred Breeders Association will take you on an exclusive behind the scenes tour at the Sale. You'll meet breeders, trainers and syndicators – and learn more about owning a racehorse, what to look for in a horse, and the varied ownership options. You must however register for the Monday 18th February 2pm tour online at: https://www.nzbstandardbred.co.nz/owning-a-racehorse-behind-the-scenes-tour

This week Harness Racing New Zealand announced that it is pleased to support NZB's National Yearling Sale by offering a complimentary name change service for all yearlings purchased at the Sale. They understand that from time to time some purchasers are not always happy with the name of the horse that they purchase and so are offering the free special service. The normal fee to change a horse's name is $110. The fee to transfer the ownership of the horse is $80 and is required along with both the Transfer of Ownership and application to Change a Name forms, to be sent to: Harness Racing New Zealand, PO Box 459, Christchurch 8140, no later than the 30th April 2019, to qualify for the offer of the free name change.

In a major and exciting new announcement, New Zealand Bloodstock will offer at their inaugural 2019 National Yearling Sale, the first 401 catalogued standardbred yearlings, both at the Auckland and Christchurch Sales, with each yearling being eligible for the new NZB Standardbred Harness Million Series.

With an estimated million dollars in stakes up for contention and prize pools for 2-year-old and 3-year-old pacing colts, geldings, fillies and trotters, with 4-year-old & older conditioned races for pacing entires, geldings, mares and trotters, NZB's new Harness Million Sales Race Series is open to standardbred weanlings and yearlings offered through the sale ring at qualifying New Zealand Bloodstock Sales - setting a new benchmark for incentive races in New Zealand.

In a ground-breaking move the Series has been opened up to weanlings and the complicated entry process of the past has been abolished in favour of a much simpler approach that incorporates a one-time qualifying fee and a one-off entry fee.

The Series will be administered by the New Zealand Sires' Stakes Board, with the process streamlined to a single $350 plus GST qualifying fee at point of purchase and a one-off payment of $1,800 plus GST to enter the Series – a reduction of $1,700 from the old format.

Notification of entry into the Series for all yearlings offered at the 2019 National Yearling Sale must be received by 5pm Monday 4th March 2019.

With only a few days remaining before NZB's inaugural National Yearling Sale begins at Karaka, it is pertinent to highlight yearlings who have received timely pedigree updates since the catalogue went to print back in late 2018.

Breckon Farms certainly have a good number of these for many of their lots offered, with the major Group race and record-breaking ones being:-

Lots 6, 12 & 18 – Are all closely related to 5-time Group 1-winning filly Elle Mac who has paced a NZ Record Mile Rate 1.51.6 for 1700m. Miss Streisand, from the same family, now has a record of p.3, 1.53.0, 9 wins, $118,090.

Lot 35 – Now Australian-based, Cheesy Fingers has taken out the Group 2 2019 JL Raith Memorial in 1.50.3.

Lot 63 - Is a half-brother to dual Group 3 winner Funatthebeach, who has had victories in the Central Otago and Invercargill Cups and now has a record of 1.54.4, 9 wins, $118,911.

Lot 101 - Is a full-brother to this year's Group 2 Casey Classic winner Star Galleria.

There has been very strong interest once again in the Breckon Farms draft this year, with one leading trainer stating, "It is the best draft I have seen in 30 years".

As always Breckon Farms look forward to seeing you at the Sale, on Parade Day the 17th and Sale Day the 18th February, at Karaka.

Good luck with your purchase/s !!!