2020 Sales Draft coming up trumps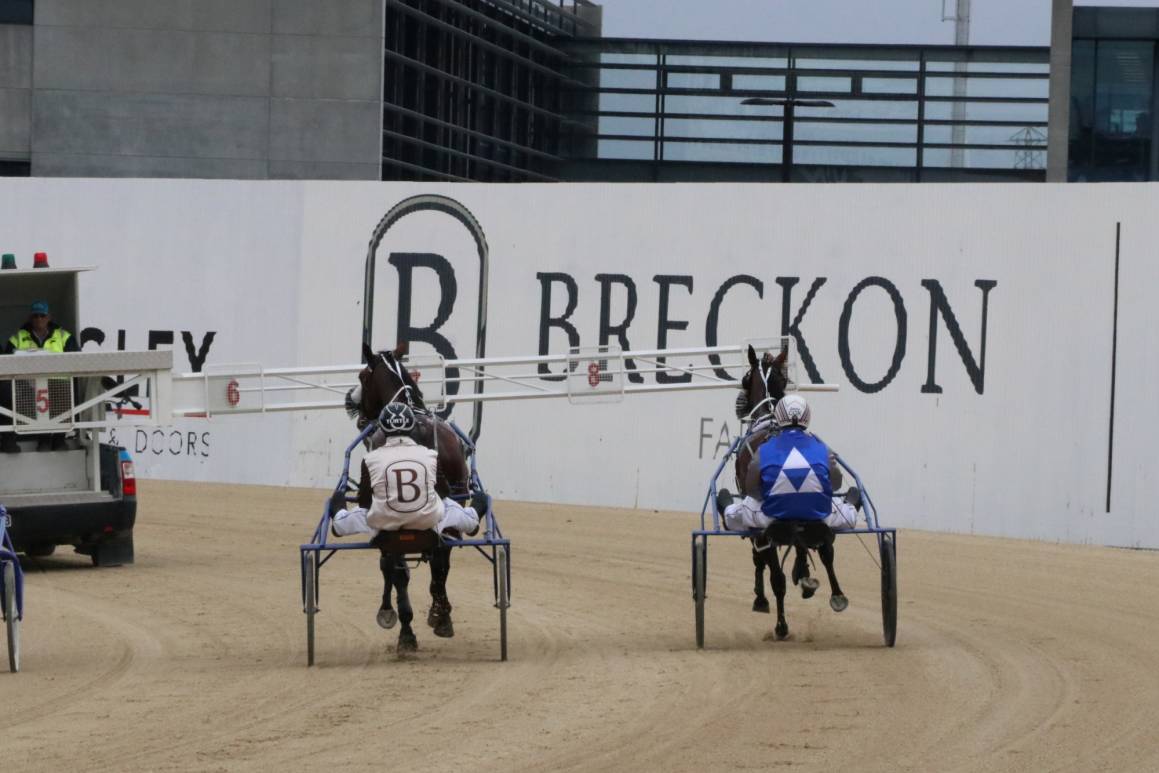 A sale that was tinged with disappointment, is coming up trumps on track.

The Breckon Farms 2020 NZB Standardbred Sale was one that most would rather not be reminded off. Slaughtered by the buyers who were reluctant to part with their hard earned on progeny of freshman sires, that Monday night at the usually jovial Breckon Marquee the mood could only be described as despondent.

13 months on from ending that night where the team were confronted with multiple passed in lots, and a bottom line that did not reflect the quality of the bloodlines, a knowing smile can now be found on breeders Ken and Karen Breckon's face.

Investing in quality proven bloodlines is the signature of the farm. With a history of producing Group 1 stars they had confidence in their draft and what they could and would achieve.

Heading in to the crunch time of the NZ Season their confidence is being rewarded.

Over the next 48 hours, six horses from that draft will take their place in the NZB Standardbred 2YO Millions Series Finals.

Thursday night, fillies I'LLAVABUBBLES and THE IRON LADY, who made their race day debuts last week for a smart 2nd and 3rd respectively, will line up in the $150,000 2YO Fillies final at Alexandra Park.

The Rogerson Racing trained I'llavabubbles, by now ''in vogue'' 2YO sire Always B Miki was a $16,000 purchase.

A dominant sire in our draft, he was unpopular with the buyers but the ontrack performances are now speaking for themselves. The Alabar stood stallion is represented in this race by three fillies.

The second of the Breckon bred fillies in this prestigious event is THE IRON LADY, passed in at the sales she's now raced with talented Pukekohe horsemen Shane Robertson and Logan Hollis. A trial winner, she showed gumption when hitting the line strongly after greenness saw her make a few early mistakes on debut. Fellow draft mate, COVER GIRL, who was prepped for The Yarndleys will also take her place in the event. The three fillies take on Harness Jewels 2YO Diamond leader True Fantasy in the Listed event at 7.23pm

Our attentions then turn to Friday Night at Addington where we are represented by race winning two year old pacing colt's COSMIC MAJOR & WILLOW BAY and WY FI our lone 2YO Trotting representative

WY FI has lined up four times, putting in honest runs at all starts. He takes fellow son of LOVE YOU Highgrove who wears the Jewels leaders jacket.

Both pacing colts have impressed in their first three race day appearances. WILLOW BAY passed in at the sales despite being the first foal from Group 1 winner WILLOW was retained by Ken & Karen. COSMIC MAJOR, son of Group 1 performer ROZELSKI, was scouted out by the successful Kennard Syndicate and purchased for $37,500.

The Cullen Racing Stables trained duo are both last start winners but will need to overcome tricky draws in the 1980m event to continue their purple patch of form.

We look forward to being on track to cheer these runners home.


I'llavabubbles | Always B Miki – Delightful Dale - $16,000
The Iron Lady | Somebeachsomewhere – Stateofthenation – Passed In
Wy- Fi | Love You - Broadband - $40,000
Cosmic Major | Art Major - Rozelski - $37,500
Willow Bay | Art Major – Willow – Passed In

2YO Filly IN THE SPOTLIGHT a $50,000 Sales purchase by Bond Racing was impressive on debut this week at Gloucester Park. After a 'green' run out after making the lead, the daughter of Bettor's Delight gutsed it out sitting parked before dashing away to a 5m victory.

There's a lot to like about her debut run and we're sure you'll see her name in lights out west in the future.