A Friday Night to remember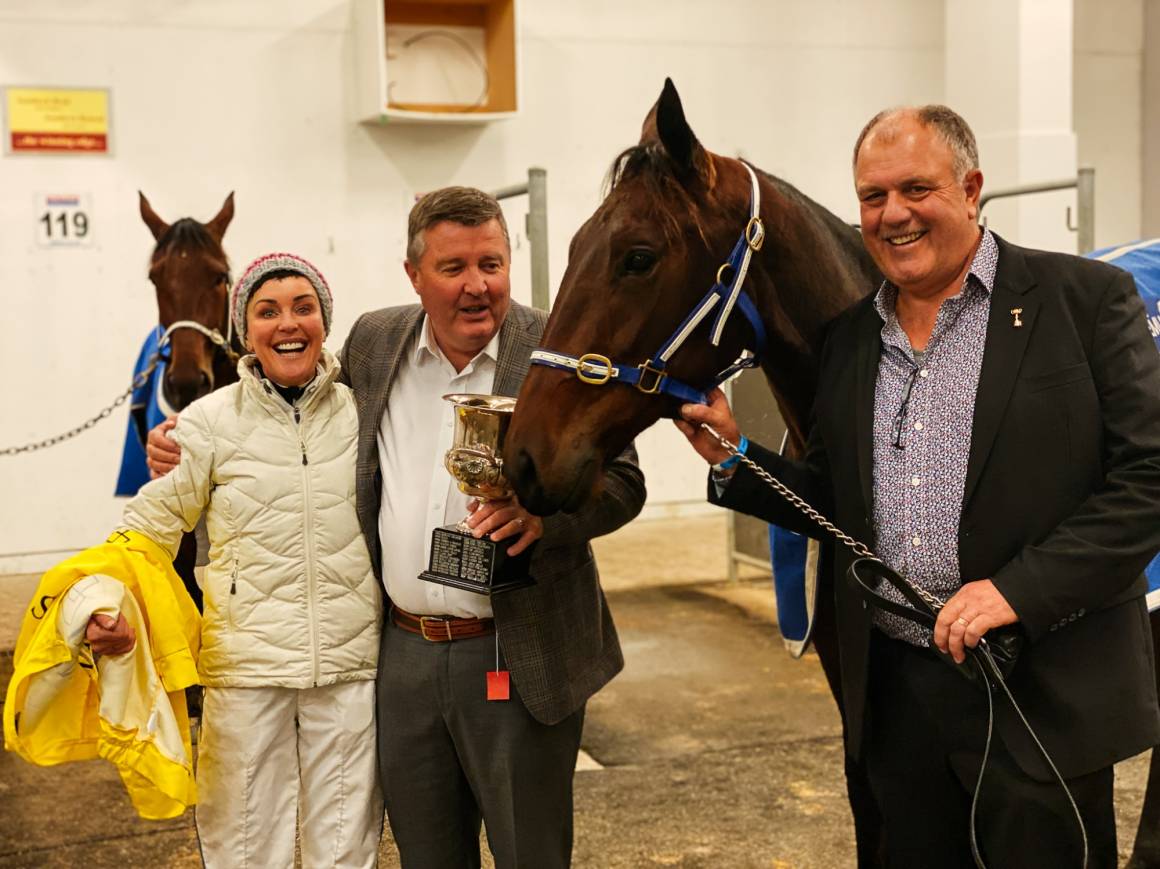 We're still floating on cloud 9 after a phenomenal Friday Night on the track in New Zealand!

HOT & TREACHEROUS kicked the farm off on the right hoof with a win at Alexandra Park for Gareth & Bunty Hughes, quickly followed by a smart 3rd from 2YO filly A BETTOR YOU in the hands of Olivia Thornely.

Then our attentions turned to Addington Raceway where the action really heated up.
WY FI ran a huge second to in the Lone Star Sires' Stakes Group 2 2YO Trotting event, ELLARIA SANDS put in a brave performance for fifth in the same race but unfortunately locked wheels and took a nasty knock in the run home.
COSMIC MAJOR & WILLOW BAY then took their place in the Group 1 2YO Pacing Colts & Geldings Sires Stakes Final. Willow Bay found himself in the awkward position of three wide without cover but didn't disappoint despite fading late. The star of the show was COSMIC MAJOR who ran a bold second to Akuta in the Group 1 event. Never out of the money in his five lifetime starts to date, he gives it his all, every race.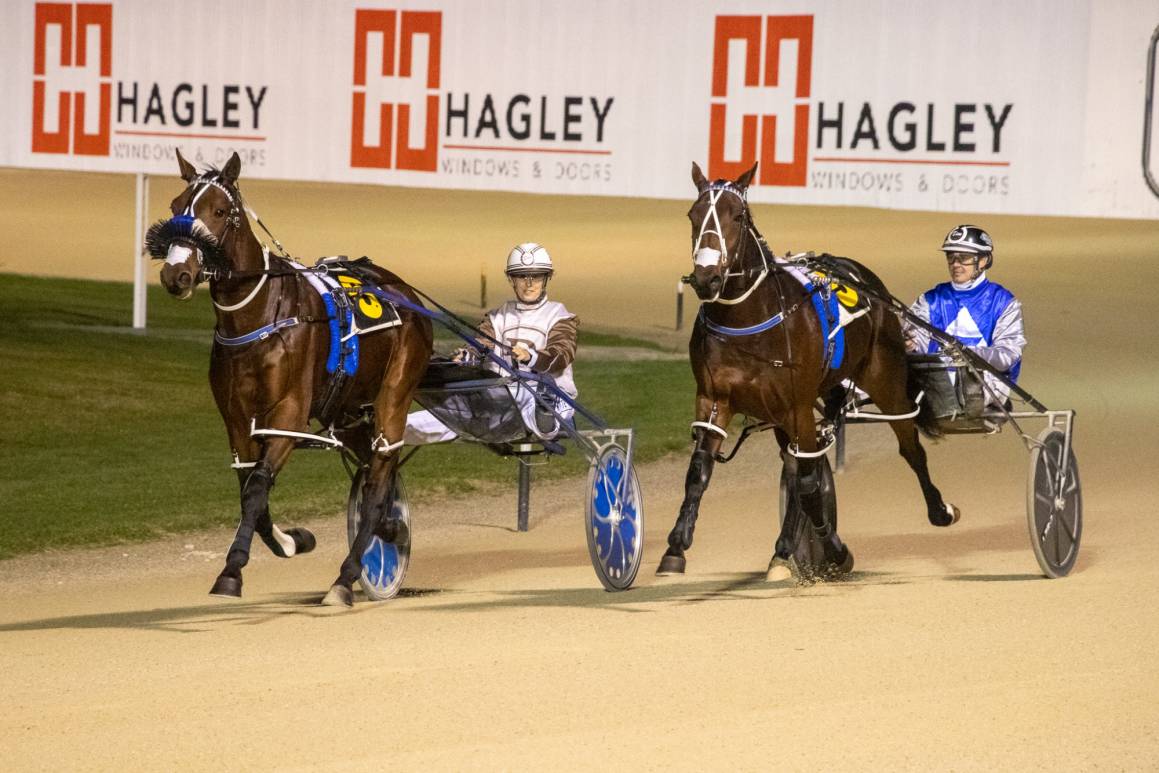 REGAL ATTIRE then went down by a whisker to OUTAMYWAY in the NZB Standardbred 3YO Trotters Harness Million. The Muscle Hill gelding has turned a corner in his last three starts and really maturing into a professional trotter living up to his blue blood breeding.
The highlight of the evening then came when Cullen Racing Stables trained BETTOR TWIST put together one of her most comprehensive runs to take out the The Breeders NZ Oaks.

Saluting in the second fastest time recorded, the filly had to be brave as rival filly La Rosa had thrown down the challenge setting up a slick time through a bold front running driven by Sam Ottley. It's a huge honour to add a Breckon Bred name to the illustrious honours roll, with the prestigious three year old event previously proving elusive for Ken and Karen.

Breckon Bred's, Twist and Twirl and Elle Mac both had to settle for second in the 2012 and 2018 editions respectively.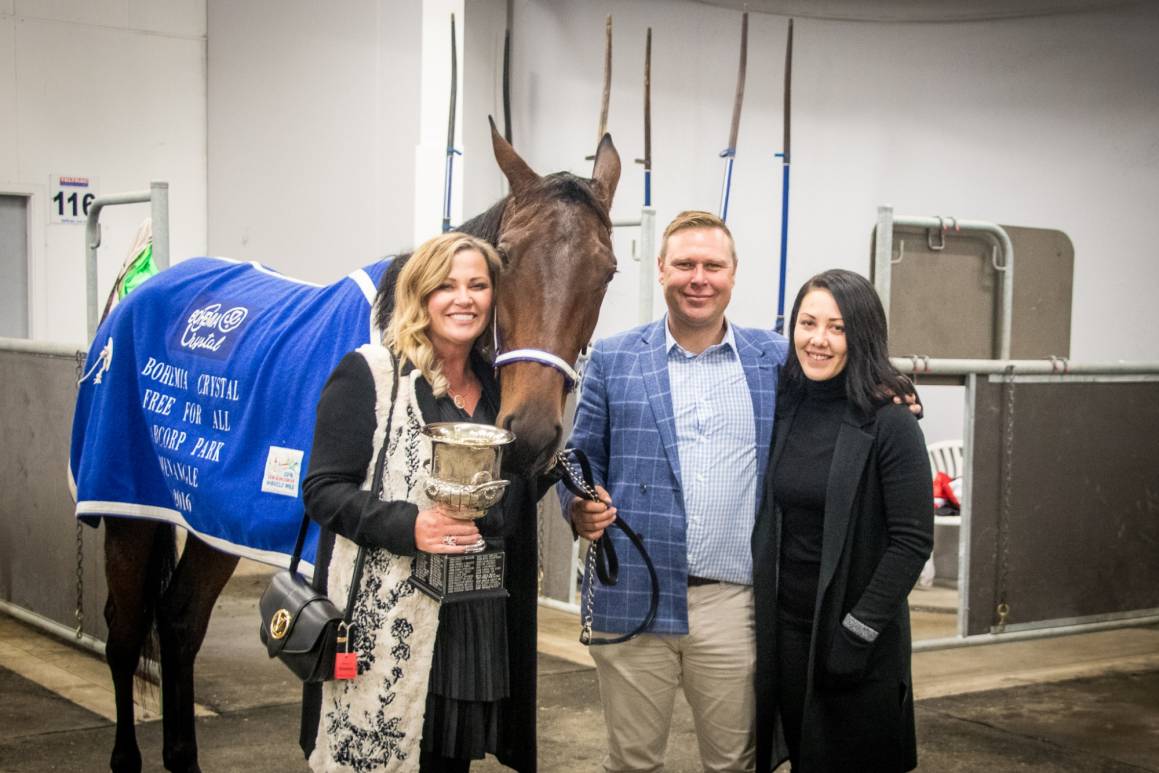 As we come back down to earth, our focus turns to Cambridge Raceway Sunday week, where the aforementioned Breckon Breds will be seeking Group 1 glory in the IRT Harness Jewels. They will be potentially be joined by a further five farm graduates at this prestigious event.

Final fields and draws for the 2021 Harness Jewels will be announced on Friday afternoon. For now, our focus is on the safe arrival of the South Island team who start the trek north in the wee hours of Wednesday morning with Majestic Horse Floats LP.

Stay tuned as we catch up with the team over the weekend at Pukekohe.
Cambridge will also be hosting a 'Breakfast with the Stars" at the track - starting a 10am it will be a great event to attend.

More | https://www.hrnz.co.nz/news/cambridge-raceway-to-host-breakfast-with-the-stars/

#BreckonFarms #BreckonGraduates #Group1Glory #WorldclassFamilies #ElitePerformers