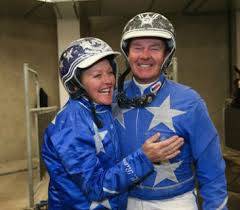 With the new 2019/20 season about to kick off tonight at Cambridge, it is timely to reflect on the New Zealand season that concluded yesterday.

The star of the show, of course, was the All Stars Stable of trainers Mark Purdon and Natalie Rasmussen.

In the statistics listed for the New Zealand 2019 Trainers Premiership, their figures make impressive reading. They had 342 starts, for 115 wins, 59 seconds and 52 thirds, for $4,516,304 in stake earnings and a UDR of 0.4828.

The Purdon/Rasmussen partnership were 10 wins clear of the next-best trainer Robert Dunn and an incredible $2,718,784 clear in stakes won. They also had the highest UDR of any trainer in New Zealand who had more than 4 starts. The next best of those trainers with a substantial number of starters was Mark's brother Barry Purdon, who had 193 starts for a UDR of 0.3944 and just to keep it in the family, Mark and Barry's brother-in-law Tony Herlihy was third on the UDR list for trainers who had three figures of starts, with 225 starts for a UDR of 0.3728.

In taking out the Trainers Premiership for the 2018/19 season, Mark and Natalie posted their sixth successive title, meaning they have won every one since their partnership was formed for the 2013/14 season. Over that time they have amassed 764 wins, for $24,375,166 in stakes and an incredible UDR of 0.4685.

Mark commenced training in his own right back in the 1995/96 season and immediately was to set a trend that was to span his first four seasons of training. He had the highest stakes earnings of any trainer in the country for those seasons, but was to finish second on the premiership (based on wins) each time, to his brother Barry initially, then John Lischner in 1996/97, Steven Reid in 1997/98 and John Lischner again in 1998/99.

Then in the 1999/2000 season, Mark was to win his first premiership, with 78 wins, once again topping the stakes earned table. He also won the next two seasons premierships, before slipping to sixth in 2002/03 and second in 2003/04, but all along still maintaining his leading stakes won position.

It was in 2004/05 that Mark was to lose his mantle of the leading stakes earning trainer for every year he had trained, when finishing third on wins and second on stakes, to Geoff Small in that season. In 2005/06 Mark finished in seventh place for wins and fourth place for stakes, in a premiership taken out by David and Catherine Butt. 2006/07 was much the same, with Mark finishing in seventh place once again for wins, but rising back to the top with the highest stake earnings for the season.

The 2007/08 season saw Mark form a training partnership with Grant Payne, that was to last five seasons, through to 2011/12 and see them win every premiership, as well as have the highest stake earnings in each year.

The following 2012/13 season saw Mark revert to individual training and finish second on the premiership to Cran Dalgety, by just one win, but once again easily amass the highest stake earnings for the season, more than double that of Cran Dalgety.

2013/14 was the first season for the Mark Purdon / Natalie Rasmussen partnership and it certainly started with a bang, winning the premiership with 157 wins, theirs and Marks highest recorded total and a huge total of $3,070,286 in stakes, again well in excess of double their nearest rival, Robert Dunn.

2014/15 was another big season, of course with the premiership win once again, but this time reaching $4,271,315 in stakes. The 2015/16 through to the 2017/18 seasons saw Mark and Natalie again take out the premiership on each occasion and also achieve the highest stake earnings in each.

Then in the 2018/19 season just concluded they took out the NZ Premiership with 115 wins, as well as setting a new NZ record with $4,516,304 in stakes.

An amazing comparison can be made with Mark and Natalie's Thoroughbred Racing counterparts, with the leading NZ Thoroughbred training partnership of Murray Baker & Andrew Forsman having had 785 starts, for 112 wins, 110 seconds and 92 thirds, for stake earnings of $3,860,538 in New Zealand this season, putting Mark and Natalie's achievement firmly in perspective.

When combined with the $1,791,876 Mark and Natalie-trained runners won in Australia, this gives them a grand total of $6,308,180, setting another record and far outstripping the previous harness racing figure.

There have been an amazing 29 Group 1 wins, so far this season, in both New Zealand and Australia, with 15 individual Group 1 winners in this tally and this is set for a possible further boost when Jesse Duke and Princess Tiffany compete at the Breeders Crown in the Australian 2018/19 season which runs to the 31st August.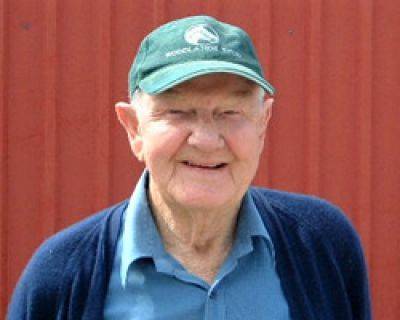 Mark Purdon has now won an incredible 14 NZ Trainers Premierships and in all but two of his total 24 seasons of training, has been the leading stakes earning trainer, with only one of his season's tallies being less than $939,071.

So, he has continued an amazing record for the Purdon family, with initially Roy Purdon winning two premierships in his own right in 1976 and 1977, before embarking on an amazing run with son Barry, having 17 premiership wins in partnership, with 12 consecutive wins between 1978 and 1989 and then Barry having two on his own, in 1996 and 2003, before Mark took over the baton, with the dynasty now the winners of 35 New Zealand Trainers Premierships in total, a feat that surely will never be repeated, even though it hasn't finished yet.

In the driving ranks in New Zealand during the 2018/19 season, Mark had 143 starts, for 49 wins, 26 seconds and 21 thirds, for stakes of $1,576,199 and a UDR of 0.4926, with Natalie having 70 starts, for 32 wins, 11 seconds and 8 thirds, for stakes of $1,916,414 and a UDR of 0.5825.

That placed Natalie second on the stakes won list, behind only premiership winner Blair Orange, with Mark in third place. Natalie topped the UDR list of anyone with double figures in number of drives, with Mark placing third, behind Clint Ford who had just 10 starts for 0.5111.

In 2018/19 in Australia, Mark and Natalie have had 53 starts, for 24 wins, 8 seconds and 7 thirds, for stake earnings of $1,791,876 (5th on the Australian National List, with all four above them having at least 10-times the number of starts), with 45.28% wins/starts and 73.58% wins/places to starts (these percentage figures are bettered by only two trainers who have had more than 20 starts for the season to date).

As a driver in Australia this season Mark Purdon had 24 starts, for 10 wins, 1 second and 3 thirds, for $1,120,576 in stakes, with 41.67% wins/starts (placing him 2nd to Natalie of all drivers with a minimum of 20 starts) and 58.33% wins/places to starts (placing him in 10th of all drivers with a minimum of 20 starts). Natalie Rasmussen, as a driver in Australia, has had 26 starts, for 13 wins, 4 seconds and 3 thirds, for $661,160 in stakes, with 50% wins/starts (placing her 1st of all drivers with a minimum of 20 starts) and 76.92% wins/places to starts (placing her 2nd to Craig Turnbull for drivers with a minimum of 20 starts).

As far as horsepower is concerned, All Stars also lead the way, as is to be expected with such dominant training statistics, in the leading horses for the 2018/19 season in New Zealand. In fact, they trained the three top stake earners in the country of All Ages, in Ultimate Sniper (leading 3-year-old), Thefixer (leading Aged) and Turn It Up (leading 4-year-old), as well as both leading male and female 2-year-old pacers in One Change (bred at Breckon Farms) and Sweet On Me respectively. They have 14 of the top 20 stake earners in the country this season, the top six 2-year-old pacers, three of the top five 3-year-old pacers, the top three 4-year-old pacers and the top three 5-year-old & older pacers; a huge achievement.

The All Stars-trained Spankem (part-owned by the Breckon Racing Syndicate, along with Phil & Glenys Kennard, Jim & Ann Gibbs and Gary & Kerry Woodham) is the second-highest stake earner in Australia and the leading 4-year-old pacer, in their season to date. He has stake earnings of $692,900, only bettered by Victoria Cup, Hunter Cup and Inter Dominion Championship winner, Tiger Tara with $845,940.

Others featuring high on the Australian top-earning horses list, in 6th place, is the reigning NZ Cup winner, Thefixer with $281,400, who is also third on the 5-year-old & older list and NSW and Queensland Oaks winner (as well as NZ Oaks) Princess Tiffany (15th place overall and the leading 3-year-old of either sex) with $218,262, both also trained by the All Stars team.

And so, the All Stars phenomenon rolls on. It has certainly been a remarkable season for Mark and Natalie and the All Stars team, capping their supreme results with so many wins at the elite level of Group 1 racing.

CONGRATULATIONS to all concerned!!!

Rob Carr