BRECKON 2020 MIXED AGED SALE ENTRIES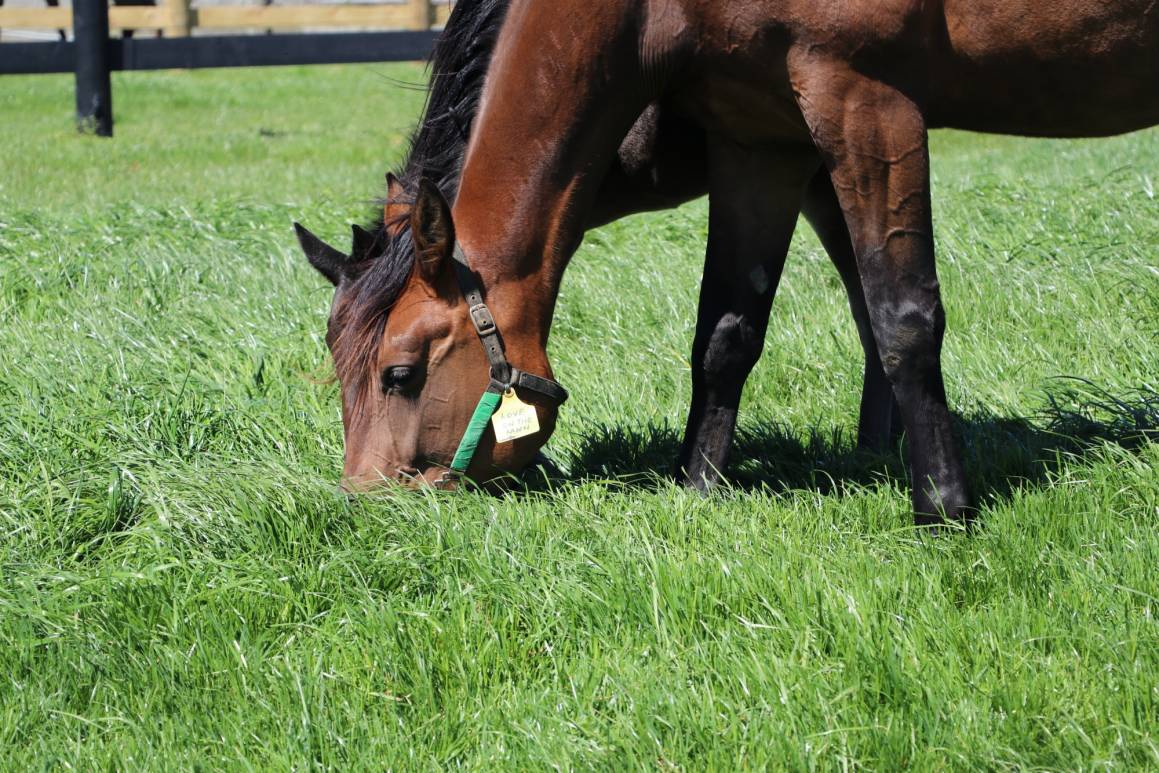 Breckon Farms will offer Six Broodmares and Three Weanlings for sale at the new format Mixed Age Sale.

Due to COVID 19 restrictions images are not yet available but the pedigree's can be view by clicking the links below.

BRECKON 2020 MIXED AGED SALE ENTRIES

LOT 50 WEANLING - Always B Miki - Spandau Ballet

LOT 52 WEANLING - A Rocknroll Dance - Stateofthenation

LOT 106 WEANLING - A Rocknroll Dance - Diamond Lace

LOT 137 BROODMARE - Moving Money In Foal

LOT 139 BROODMARE - Reachforthetill

LOT 140 BROODMARE - Sassy Tart In Foal

LOT 141 BROODMARE - Stateofthenation In Foal

LOT 145 BROODMARE - Bella Anvil

LOT 147 BROODMARE - Delightful Dale In Foal


More information on the sale can be found below or by clicking HERE

Released by NZB Standardbred, Friday 3rd April

New Zealand Bloodstock's largest standardbred breeding stock sale is now set to be conducted on the digital platform gavelhouse.com this May, with an early release of the full catalogue available to view on the NZB Standardbred website.

2020 All Age Sale offered on gavelhouse.com.

Initially cancelled as a result of the COVID-19 lockdown, the support and resilience shown by consignors alongside the partnership between NZB Standardbred and gavelhouse.com has seen the transfer of the 2020 All Age Sale catalogue to NZB's subsidiary online auction platform.

The revised format will see only those initially entered in the physical sale offered on gavelhouse.com from Friday 1 May, with bidding open from Wednesday 20 May and the first Lot closing on Wednesday 27 May at 5pm (NZT).

In light of recent and unprecedented circumstances, the pre-launched catalogue on NZB Standardbred's website will give buyers a timely opportunity to conduct appropriate research for the online sale, which would have been initially accessible if the physical sale had taken place.

"When we announced the cancellation of the physical auction we said it was important for the vendors to offer their weanlings within the usual trading period, in order to maintain their on-farm operations," commented NZB Director and Operations Manager James Jennings.

"Having the 2020 All Age Sale as an online sale on gavelhouse.com Standardbred enables that to be achieved.

"We are grateful for the commitment by the consignors to support the sale with 148 lots including 125 weanlings entered.

"Our two largest consignors, Woodlands Stud and Alabar's continued support using this online format presents a wonderful opportunity, which we feel people will embrace to secure quality stock.

"Our intention is to give prospective buyers the best resources we can to assess the offerings and we will be releasing further information shortly with buyer how-to guides as well as announcements on COVID-19 restrictions as we progress through to the Sale," said Jennings.

Taking into account government restrictions where in-person inspections of All Age Sale stock are currently not viable, there will be enhanced features with additional photos and videos able to be uploaded by vendors to showcase their entries.

Alabar Farm's Graeme Henley is encouraged by the new Sale format.

"With the cancellation of the physical Sale, we're grateful that NZB Standardbred are continuing to back the selling of these weanlings by providing us with an online alternative.

"The catalogue being put on gavelhouse.com means that everyone will be able to be involved – which is obviously essential until there is some certainty around travel.

"To be fair and transparent, none of our weanling sale entries are available for prior sale, and most importantly the weanlings offered will still be Harness Million Series eligible.

"There's some really top horses sold at the weanling sale every year. The format may be different this year, but the quality is still there," said Henley.

Buyers will need to register on gavelhouse.com prior to the Sale in order to invest in a wide range of quality stock, featuring proven, emerging and first season sires, plus siblings to Group winners and progeny from Group One-winning dams.

Adding further appeal to the bloodstock that will be on offer, all weanlings offered at the All Age Sale on gavelhouse.com, which had previously been entered in the 2020 All Aged Sale are eligible to be nominated for the NZB Standardbred Harness Million Sales Race Series.

Take an early look at the 2020 All Age Sale catalogue to go live on gavelhouse.com on 1 May online here.

Create a gavelhouse.com account to ensure you are registered for bidding here.

For more information, contact Cam Bray ([email protected] or call +64 21 737 199) or Haylie Martin ([email protected] or call +64 22 637 8127).