Gamble pays off for Rocknroll Roulette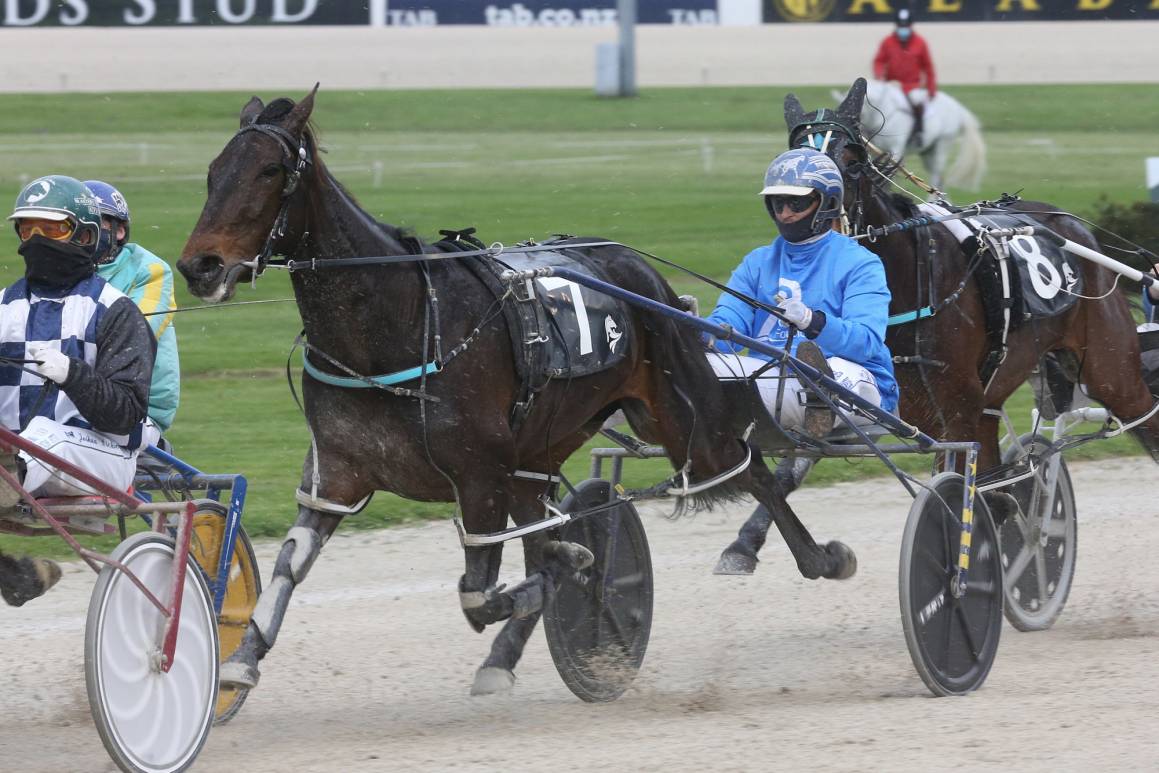 The gamble to give ROCKNROLL ROULETTE another roll at the dice pays off for the Breckon Farms - Take Ten Syndicate.

The first foal from SPIN TO WIN, had her career cut short earlier in the year due to a pastern fracture and was retired to join the Breckon Farms broodmare band.

Roulette had a differing ideas, while recuperated at Breckon Farms she showed plenty of exuberance in the paddock prompting the team to rethink her early retirement. A clear X-Ray later, she found herself back in work at Pukekohe with Reid & McMullan.

Tonight's win at Alexandra Park is career win number two from start number six. It's great to have her back!
The racing action isn't over for the Breckon Farms - Take Ten Syndicate with glamour filly BETTOR TWIST having her first Australian run, in preparation for her Breeders Crown Campaign in November.

She takes part in R9 from Geelong at 12.23am (NZ) for Nathan Purdon Racing

Closely related to Rocknroll Roulette (dam Spin to Win is a half sister to Twist and Twirl) the Syndicate will be hoping they hit the jackpot with the family this weekend!