Group 1 winner Tickle Me Pink Retired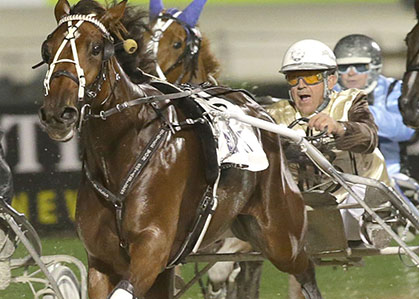 One of the open class stars of Trotting TICKLE ME PINK has had her career prematurely cut short due to injury.

After racing well below par at Cambridge Raceway on 21 February Tickle Me Pink was inspected by on course vets and deemed to have some muscle soreness. Subsequent veterinary investigations including scintigraphy at Matamata Vets confirmed multiple 'hot spots'. Extended rest could have seen her race again but given her the depth of her CV and the battles she'd already overcome it was decided it was in the mares' best interest to retire her.

When you look at her CV it's nothing short of spectacular. A 2YO star, the now 4YO holds a NZ Record, a Group 1, 2 and 3 win all from only 16 starts.

The all American bred filly is by gun trotting sire Muscle Hill out of 4 win American mare LUBY ANN. LUBY ANN has also left LUBY LOU, a full sister to Tickle Me Pink. A star on the track she was retired late in 2019 with 4 wins, including a Group 1 and Group 2, to her name from only 5 starts.

As a yearling TICKLE ME PINK was included in one of the successful Breckon Farms Fillies Syndicates. She would take The Perfect Ten Syndicate on a ride of a lifetime.

Showing that she had the x-factor from the get go, she strung together four smart 2YO wins in a row. This includes her Cambridge Raceway NZ Record winning performance of 2.07.2 for the 1700m event. A record that still stands.

A trip to Australia for the winter of 2018 beckoned with a tilt at a Breeders Crown title on the cards. After two starts she would succumb to travel sickness. The result was a brush with death and the loss of nearly 100kgs. Tough and tenacious are two terms that should always be used when referencing this Trotter. Her will to fight for survival during this challenging time was nothing short of a miracle. Credit must also be extended to our amazing veterinary team and the on farm staff who fought the fight every step of the way with her.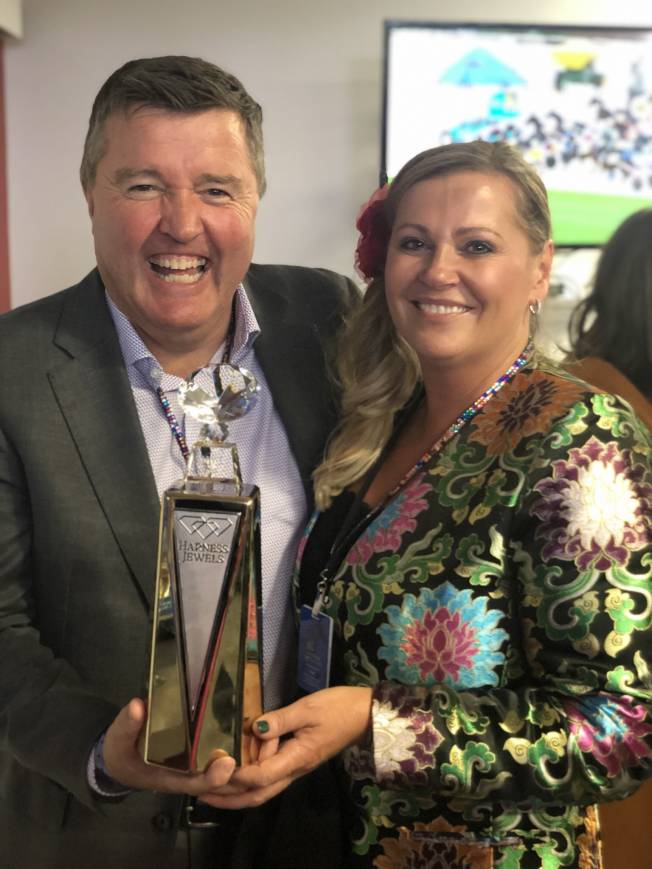 After first class care and a slow build up she resumed at Alexandra Park on April 26 2019. After 9 months away from the track there was no expectations just pure elation from her connections that she was back in one piece. She was back alright! Her resuming performance that night was simply spectacular. Taking out the Group 2 Sires Stakes Championships after sitting parked for the last lap and half, beating a quality field of race fit and in form colts & geldings.

She then went on to emulated her 2YO form by stringing together another 4 wins which culminated in her taking out the Group 1 3YO Harness Jewels on a bleak day at Addington. The weather may have been average but the atmosphere in the Breckon Farms sponsored winning owners bar was nothing but cheery. The Syndicate were basking in the glory of the win but the tributes & toasts were flowing to filly herself on the comeback of the year.

Expertly trained & driven for her 16 starts by Tony Herlihy there was also one other person that was a constant in Tickle's career. Her right hand lady and number one fan in Strike Won Stable employee Chanelle Lawson. The care, attention and love shown to this horse went over and above. The filly holds a special place in Chanelle's heart and we extended our heartfelt thanks for all Chanelle's extra work with the "precious one."

Chanelle commented "I feel so grateful to have been a part of her story. She was a pleasure to do anything with and it won't be the same without her around. The courage and bravery she showed on the track never failed to amaze me, her win in the 3yo Sires Stakes Championship is a perfect example of that. She took me on the ride of a lifetime and for that reason will forever be my 'One In A Million'."

The stats

- 16 stars
- 9 wins
- 3 places
- $160,174 in stakes
- Group 1 winner
- Group 2 winner
- Group 3 winner
- 2YO NZ Record holder


Tickle will now join her mother Luby Ann, and sister, Luby Ann, in the world class broodmare band at Breckon Farms base at Ohaupo. Having missed in the breeding barn the two seasons prior, LUBY ANN has a standout filly by Woodlands Stud's freshman sire WHAT THE HILL at foot.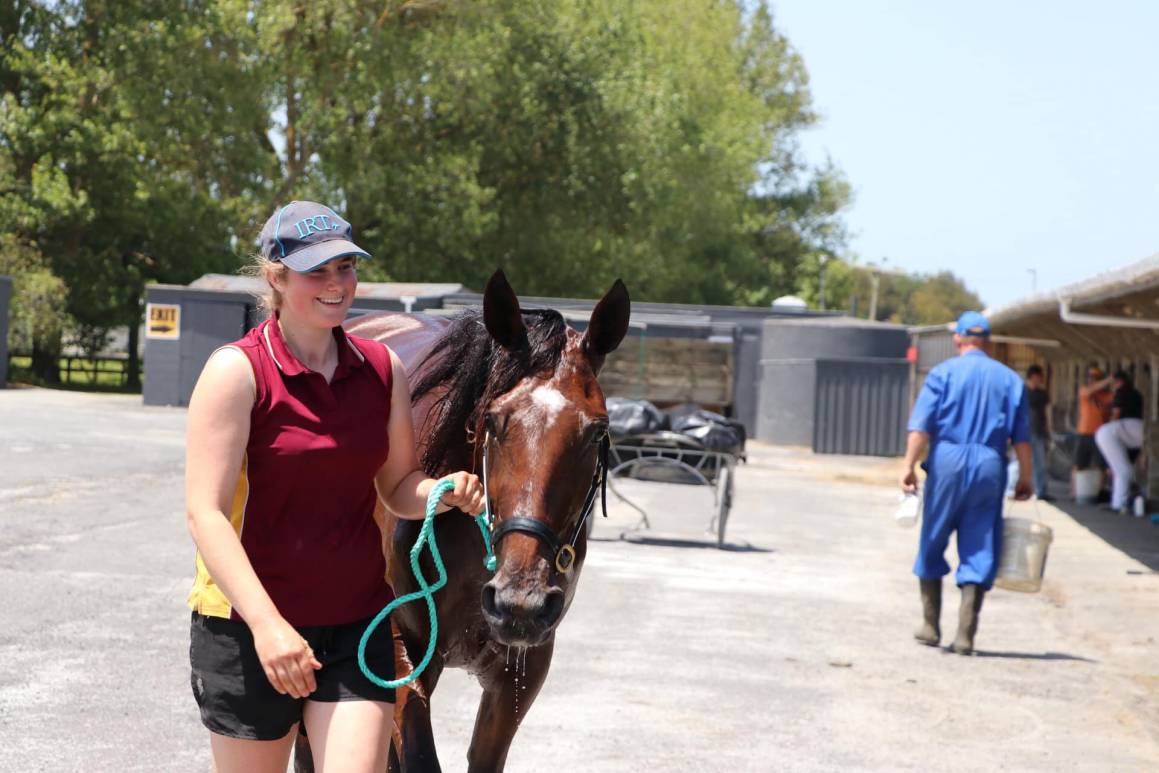 Relive her Group Race winning highlights below.

1 JUNE 2019 - The Group 1 The Good Home Pegasus 3YO Harness Jewels Ruby




29 April 2019 - Group 2 HARAS des TROTTEURS Sires Stakes Championships.

Her triumphant racetrack resumption 9 months after nearly dying




17 MAY 2019 - Group 3 HARAS des TROTTEURS Northern Trotting Oaks 3YO