In the News.... Bettor Twist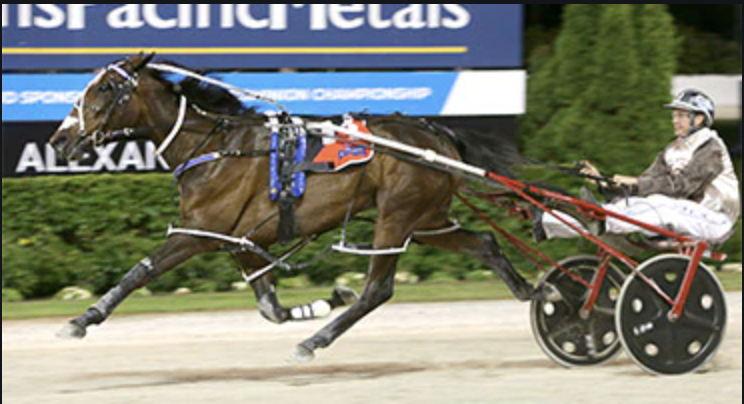 Bettor Twist wins Magness Benrow Sires' Stakes Championship

By Michael Guerin

Republished from hrnz.co.nz

There were times when Bettor Twist didn't look like she was going to be able to follow in her dear old mum's hoof prints.

There would have been no shame in that because her dam Twist And Twirl was a three-year-old superstar, winning the Sires' Stakes Championship and the Northern Oaks, racing deep into the season to finish second in a Breeders Crown.

Bred to Bettor's Delight she produced Bettor Twist and breeder, owner and syndicator Ken Breckon admits the early signs weren't great.

"As an early two-year-old she didn't have much speed," said Breckon.

"But she was a lovely nature filly and tough. She just needed to get faster."

Bettor Twist has gone faster at every start and in the Magness Benrow Sires' Stakes Championship at Alexandra Park on Friday she confirmed what her last few starts had suggested: she is the best three-year-old pacing filly in the country at the moment.

She did it by coming from the second line to sit parked and surge clear at the top of the Alexandra Park straight to easily hold stablemate Darling Me and Shes No Lady, the two other contenders for the best of their age and sex so far.

And she did it in 1:52.2, meaning considering her starting point and trip she has easily broken 1:52 in real terms.

Her time is 1.1 seconds outside The Orange Agent's national three-year-old fillies record but that was set at Ashburton at a Harness Jewels in June, a full seven months of maturing away from Bettor Twist.

She also gave mother and daughter the most unusual of doubles: they have now both won the Sires' Stakes Championship at Alexandra Park as three-year-olds but of course Bettor Twist's is actually the delayed two-year-old version. She might add the second part of that double in a few months.

With such a congested age group programme Bettor Twist has a huge array of options ahead of her here and the way her improvement curve is heading she could have a stunning season.

"It is very exciting because she is like her dam now, just so tough," says Breckon.


As thrilled as he was to have yet another group one winer bred at Breckon Farms he was also thrilled at the continued success of Breckon Farms's fillies syndicates.

"They have been more successful than we ever could have dreamed," says Breckon.

"And what makes that even more special is we have new owners in this syndicate, some of them have never raced horses before.

"So having a filly as good as this is great but being able to share it with people who are new to owning is a real thrill.

"So this is a special win on lots of levels." While Bettor Twist was the highlight of a chilly night at Alexandra Park, the main trot produced a stirring contest between Kay Cee and Credit Master, who went head to head for almost the entire last lap of their mobile mile.

Kay Cee fought back to win for trainer-driver Joshua Dickie, with Pretty Majestic storming home into third suggesting her form isn't far away.

The night's tight-class pace went to Tommy Lincoln, who used his gate speed to lead and park Star Galleria, with the pair finishing like that.