IN THE SPOTLIGHT SHOWS HER CLASS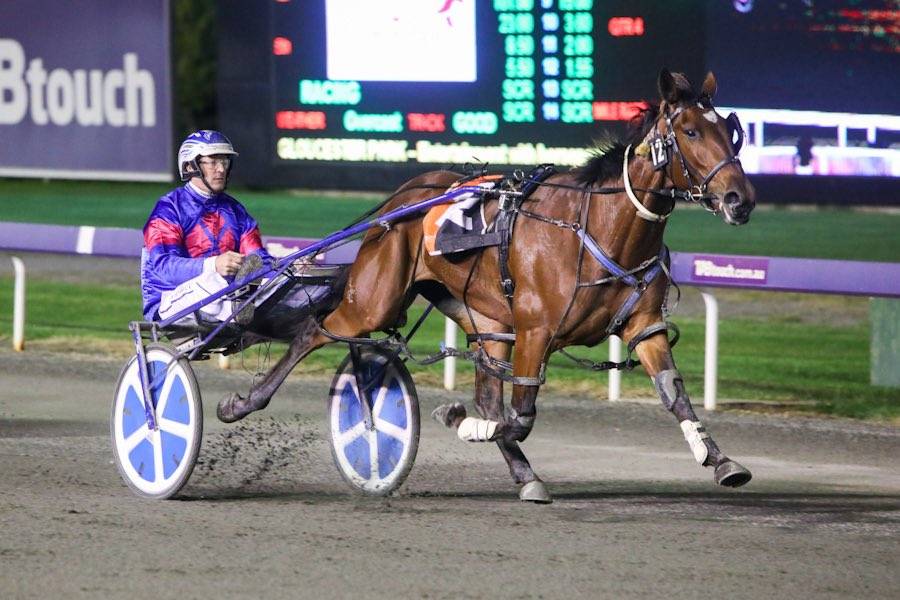 In The Spotlight, the only New Zealand-bred filly in the field of 12, gave decisive proof of her ability when she outclassed her rivals in the $100,000 Group 1 Diamond Classic at Gloucester Park on Friday night.

The Bettors Delight filly, third favourite at $6.10, owned by Team Bond and prepared by leading trainers Greg and Skye Bond, was driven with supreme confidence by Ryan Warwick and was not extended in defeating the $2 favourite Taking The Miki by two and a half lengths, with the pacemaker Sovrana ($9.50) in third place.

In The Spotlight now is unbeaten from three starts and she looks set to follow in the footsteps of her illustrious relation Elle Mac, who was retired to stud after earning $607,678 from 12 wins and ten placings from 32 starts.

Elle Mac, a half-sister to In The Spotlight's dam Goodlookingbabe, was an outstanding youngster in New Zealand where she won six Group 1 classics, the last of which was at her final appearance when she won the Four-Year-Old Diamond Classic at Addington in June 2019.

In The Spotlight started from the outside of the back line and settled down in eighth position before Warwick made a decisive move by dashing her forward, three wide, after 350m to move into the breeze, with Sovrana setting the pace from the polemarker Artistic Scribe.

After 700m Chris Lewis sent the $8.50 chance Eagle Royalty forward to assume the breeze position, thus giving In The Spotlight an ideal passage in the one-out, one-back position.

"In The Spotlight had done it the hard way to win at her first two starts, and I was hoping not to do it that way tonight," said Warwick. "However, I was happy to stay in the breeze and didn't really want the one-out, one-back spot. But I was also happy to sit her up."

Warwick sent In The Spotlight to the front 500m from home and the filly was untroubled to win without being extended, with Warwick saying: "She hadn't come to the end of her run."

Chris Voak was happy with Taking The Miki's effort in finishing second after sustaining a strong three-wide burst from seventh at the bell. "She was beaten by a better horse on the night, but she ran a creditable race," said Voak.

by Ken Casellas
Republished from Gloucesterpark.com.au

IN THE SPOTLIGHT was $50,000 NZB Standardbred Purchase by Brent Mangos for Bond Racing