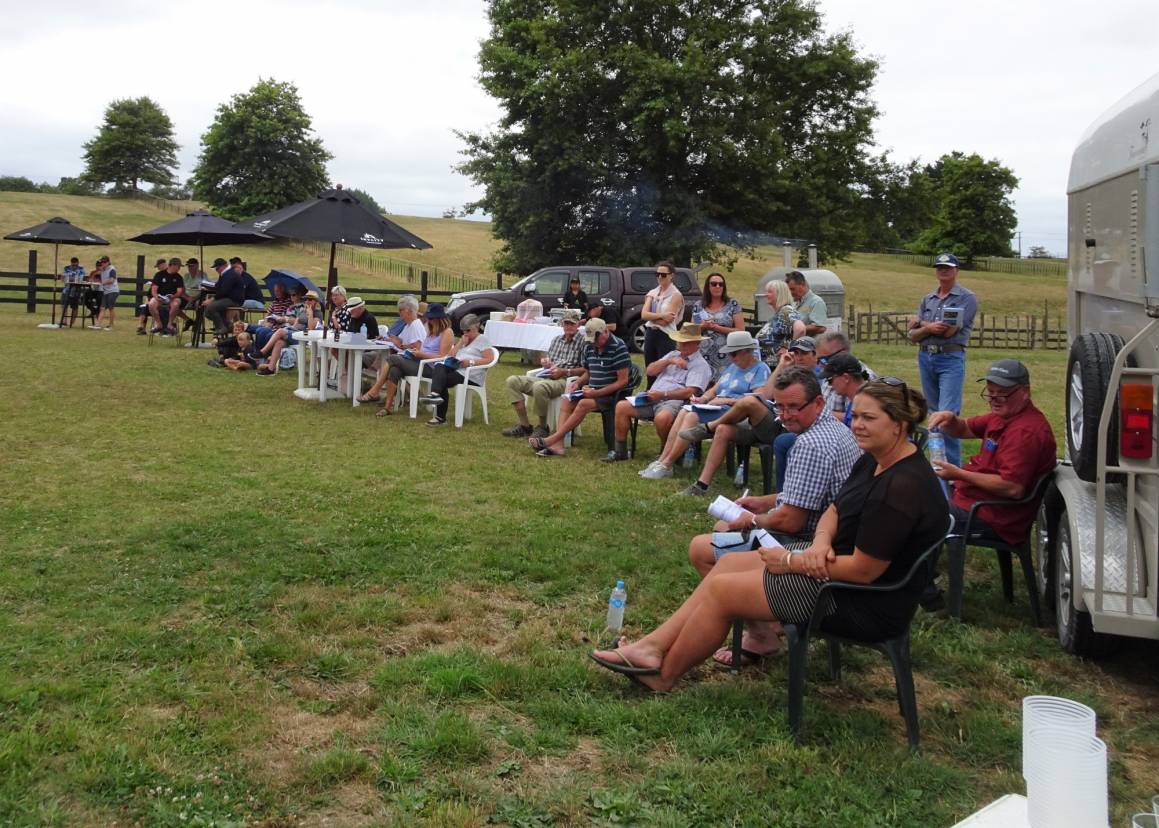 The Northern edition of the Yearling Inspection Days took place this week, as a preview to the upcoming 2020 New Zealand National Standardbred Yearling Sale, at Karaka, Auckland, on the 16 & 17th February.

North Island vendors held their open days on Tuesday the 21st and Wednesday 22nd January, giving potential buyers the opportunity to view 111 of the 131 catalogued yearlings, or 85% of those on offer at the sale.

The tour visited yearling preparers Top Notch Lodge, Woodlands Stud, Tardina, Hollis & Robertson Equine, McGowan Partnership, Alabar (NZ) Ltd and Paulette Screen Pacing, on the Tuesday, before visiting Brogden Lodge and BR & RG Tims and concluding at Breckon Farms on the Wednesday.

This tour is always a great opportunity to view the yearlings prior to the actual parade and sale days and many prominent trainers and buyers took advantage of this.

Those in attendance included Brent Mangos, Jill Stockman, Scott Plant, Jamie MacKinnon, Jim & Ann Gibbs, Peter & Dylan Ferguson, Ken Barron, Robert and John Dunn, Greg Payne, Trent Yesberg, Michael House, Andrew Fitzgerald, Tom Bagrie, Cran Dalgety, Phil Kennard, Ray Green, Gareth Hughes, Matty White, Brent and Sue Donnelly, Arna Donnelly, Andrew and Lyn Neal, Mark Jones, Brendon Hill, as well as many owners.

The tour was very capably led once again by New Zealand Bloodstock Standardbred Representative Peter Lagan, who with his wealth of knowledge provided an excellent commentary for all participants. Peter began his commentary advising those present of the excellent record of Breckon Farms produced horses on the racetracks of Australasia and North America, saying in December there were 15 individual winners and 47 placegetters, that hailed from Breckon Farms and in January already there had been 18 winners and 16 placegetters; truly a great record.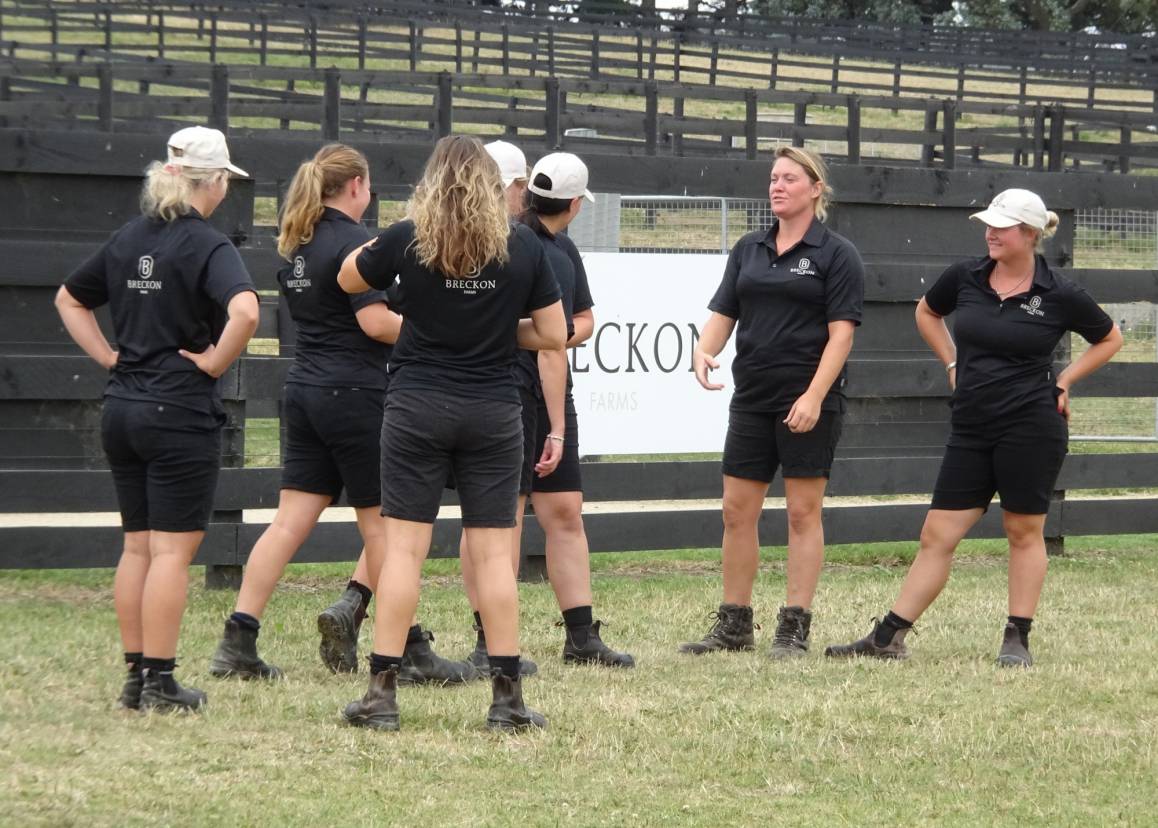 The Breckon Farms 2020 draft of yearlings features 34 of New Zealand's finest bred Standardbreds, with yearlings sired by world-leading sires such as A Rocknroll Dance, Always B Miki, American Ideal, Art Major, Betting Line, Bettor's Delight, Love You, Muscle Hill and Somebeachsomewhere.

The South Island trainers were transported by minibus and they were joined by other prospective buyers travelling from Auckland and the Waikato, throughout their journey, along with many invited guests at Breckon Farms.

Very positive feedback was received from the participants, many commenting on the very high quality and standard of horses presented.

Tour leader Peter Lagan said after the parade, "Today I had the pleasure of introducing to the public the draft of yearlings on offer on account of Breckon Farms. The commitment Ken and Karen Breckon have made to their broodmare band showed out today, with a quality line up of very well-bred yearlings being paraded in fantastic condition. They are obviously well raised on their beautiful farm and have been grown out nicely and I found them to be well handled and well mannered. From a farm that has a proven track record at getting results at the highest level, indicated by the recent success of the 2 heats of the Young Gun heats being taken by graduates from Breckon Farms 2019 Yearling Sale draft."

The catalogue for the NZ National Standardbred Yearling Sale this year is rated by most as being very strong, so the Parade Day on Sunday the 16th February and the Sale Day on Monday the 17th February, held at the world class NZ Bloodstock Karaka Sales Complex will be much anticipated.

The Breckon Farms draft certainly contains some quality lots and this was the final stop on the tour. Over 90 guests assembled, the most people of all the stops on the tour and Breckon Farms provided them with a delicious gourmet lunch including roast pork and lamb rolls and refreshments, with the parade being conducted very efficiently.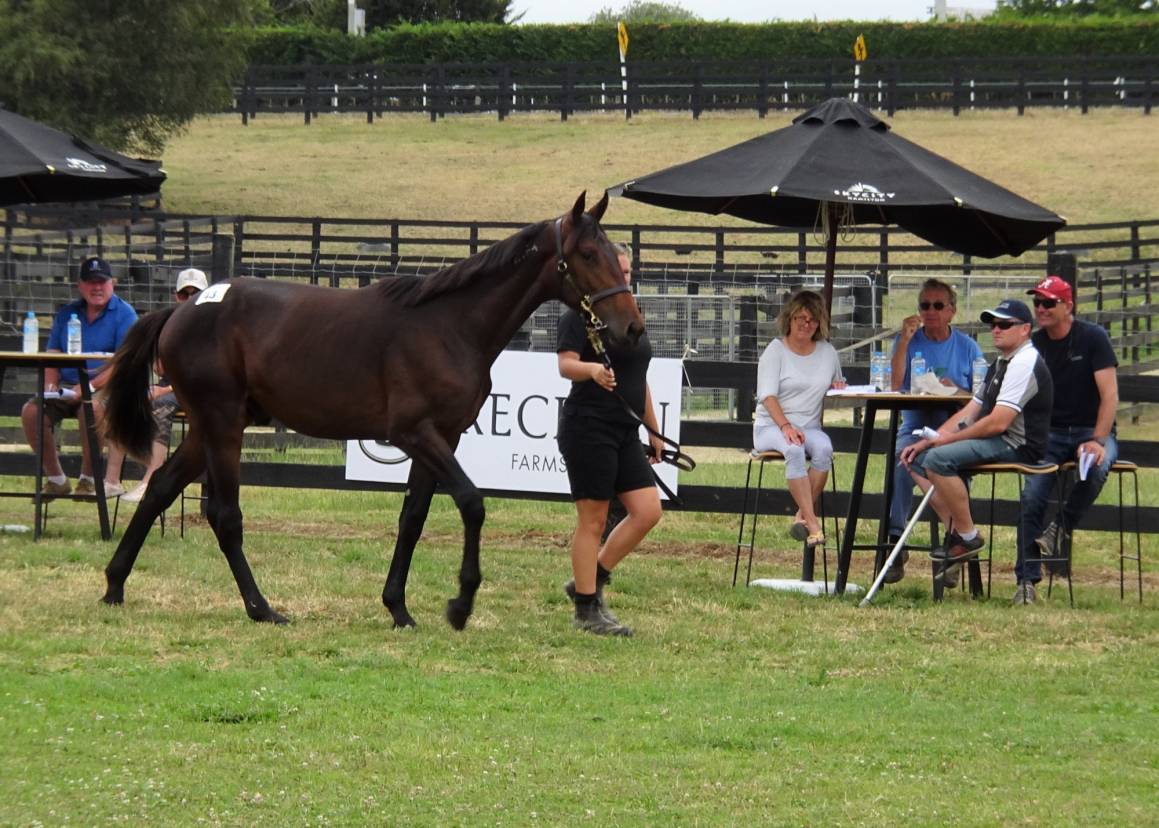 All the trainers and buyers present made the most of the opportunity to inspect individual lots after the parade and had some time to review the yearlings they had seen.

Breckon Farms wishes all vendors and purchasers the best of luck at the Sales and like everyone, will be looking forward to following the careers of those colts and fillies sold, as they start their path towards possible fame and fortune on the racetrack.

You can view the Breckon Farms draft, together with photos and pedigree updates, HERE or visit NZB Standardbred's site to view the complete catalogue HERE


Rob Carr