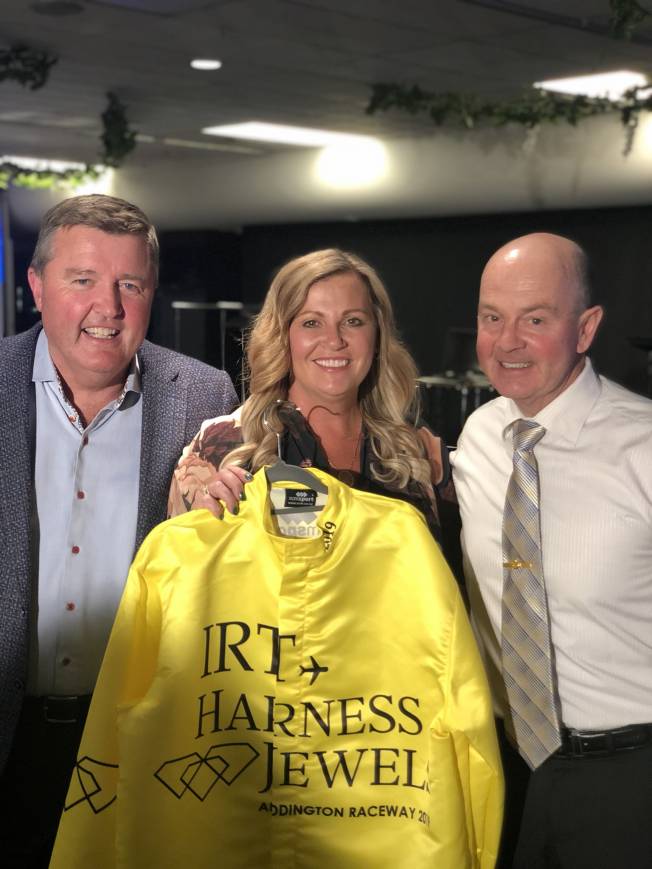 Breckon Farms once again has a good number of farm-bred or foaled, owned or related horses lining up to race this weekend.

On Thursday night over at Charlton at Maryborough in Race 6 is Stress Factor who has struggled in his last couple of races, but really he must be shown respect on previous achievements and should be right in this.

On Friday at Auckland in Race 3 is Sertorius who galloped when fresh-up last time, but was placed in a workout last Saturday, however will need to be on his best behaviour to get some of this. In Race 7 is Miracle Moose who had every chance in his last outing which was on this course, so will need to show some improvement. In Race 9 is Sea Change who was a promising last-start 2nd at Cambridge, but has a wide draw over 1700m here to overcome, so it won't be easy. Over at Gloucester Park in Race 1 is Crystal Sparkles who has been in exemplary form winning 4-of-her-last-5 races and should be right in the thick of things again. In Race 4 is King Of Swing who has won 3-of-5 since resuming and is capable of running a place in this behind stablemate and topliner Chicago Bull in this. In Race 7 is Heza Head Honcho who has been thereabouts in recent racing and from the ace draw should be in contention here. In Race 8 is Tuas Delight who was a winner 2-starts back on this course but may struggle in this field. In Race 9 is Purest Silk who has been racing well and comes up with a handy draw in this, so should be in the fight.

On Saturday at Addington in Race 1 is Elle Mac who is the class mare in this field and even from the outside Front Row draw in her 4YO Diamond, the tote says she should be winning. In Race 2 is Tailored Elegance who is a last-start winner of the Sires Stakes 2YO Championship and despite her 2nd Row draw is currently the favourite for this race and should still be hard to beat in this, the 2YO Ruby. In Race 4 are One Change who is unbeaten in 4-starts to date and goes out a warm favourite for this Jewels 2YO Emerald and looks to have his chance to remain unbeaten, Dina Bolt who looks to be the one to watch with two placed starts to date and even from his outside Front Row draw seems capable of getting some of this and Flying Even Bettor who has finished 2nd to One Change no less than 3-times and looks the obvious threat again. In Race 5 is Tickle Me Pink who is unbeaten this campaign as a 3YO and having drawn No.6 and the favourite on the 2nd Row, she should get her chance in this 3YO Ruby. In Race 6 are Bubbled Up who has disappointed in her last couple of starts but seemingly was suffering from a virus so must be given an outside chance from her handy draw, Princess Tiffany who won the NZ Oaks last time and with a handy draw should be the one to beat and Dina Brown who struggled in the Oaks and will need to improve but does have the draw on the back on Belle Of Montana, the one they all have to beat. In Race 7 is Funatthebeach who has been racing well enough without a lot of luck lately and is capable of getting some of this 4YO Emerald, but they all have to beat Turn It Up. In Race 8 is Forget The Price Tag who missed a vital lead-up race last Friday because of its abandonment due to fog and is new to this higher level of opposition, so with his inside 2nd Row draw will need some luck to go his way. Over at Albion Park in Race 7 is Vasari who was a good winner last week here in a 1:52 Mile Rate and from the ace here and over the same 1660m distance he should be right in it. At Menangle in Race 5 is Rocking who is in good form having won 2-of-her-last-3-starts, so should be very competitive in this. In Race 6 is Cash N Flow who was a good winner of the Gr.2 Bulli Cup on the course in 1:51-flat, but has to come from the extreme outside barrier over 1609m here, so it won't be easy, but he is capable. At Melton in Race 5 is Van Mara who is fresh-up after over 6 months off the scene, so will have to be taken on trust, especially as there are a few form runners in this. In Race 7 is Rock Tonight who hasn't been racing very kindly recently and after a month away from the track he will have to be taken on trust. In Race 8 is Pocket Thedeal who hasn't got into most of his recent starts and will need to improve from his inside 2nd Row draw in this. At Globe Derby Park in Race 8 is Ah La Vitesse who was a last-start winner and should be competitive again, although does come up against one that accomplished a hattrick with her last-start win.

On Sunday over at Launceston in Race 3 is Stylish Trend who has had two 3rd placings in his last 2-starts and is capable of placing again here with a little luck from his 2nd Row draw.