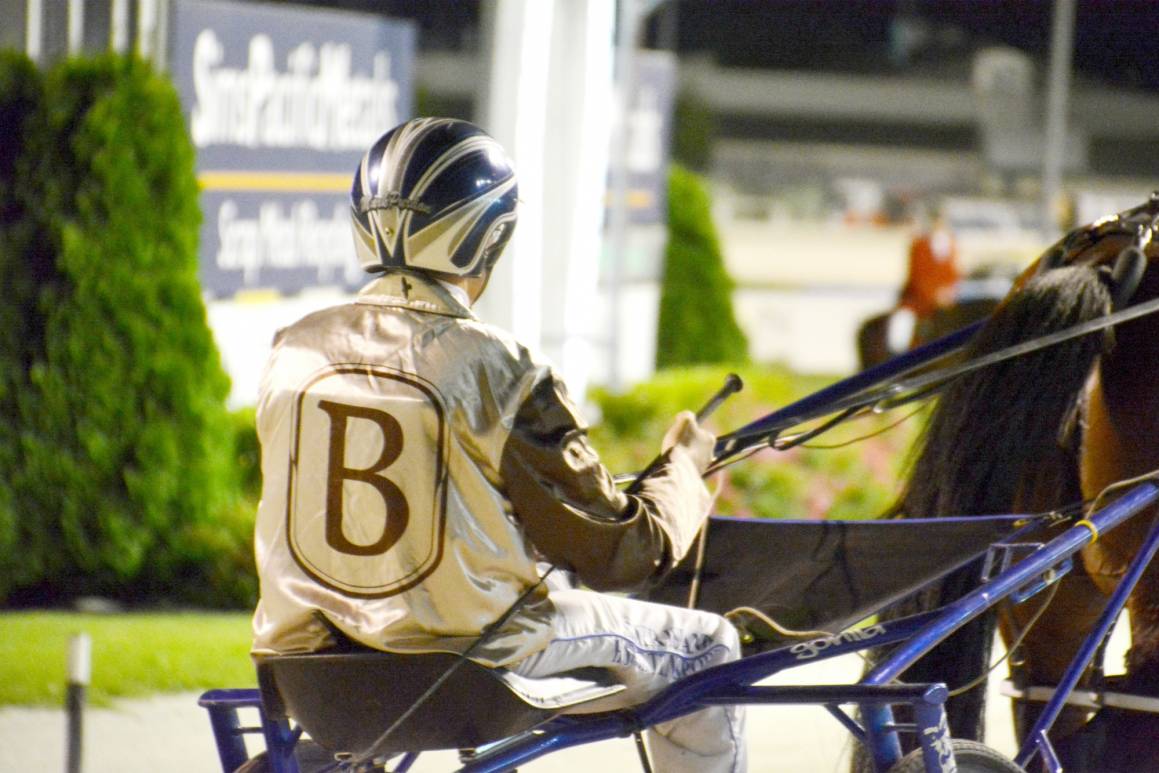 27 Jun 2019
Breckon Farms once again has a good number of farm-bred or foaled, owned or related horses lining up to race this weekend.


On Thursday afternoon at Albion Park in Race 6 is Bronze Ecstasy who made another mistake last week, but 2-starts back he finished strongly in behind them and with his handy draw in this should be amongst them at the business end.

At Penrith in Race 6 is Art I Special who got back on the pegs last week and didn't feature, but has the draw to get his chance and presents as a rough place chance.

At Kilmore in Race 6 is Laredo Torpedo who has been racing well and from his handy draw over 1690m can get some of this.


On Friday at Auckland

Race 3 is Mach Little Soaky whose last two efforts off 2nd Row draws have been good, so with a handy draw in this he should be getting some of this.
Race 4 is Gladamare who was a good last-start winner and from her handy draw here should be right in this.
Race 5 is The Devils Own who is resuming after a long layoff for new trainer Brent Mangos and from what he showed as a 3YO he should be prominent here.
Race 7 is All Yours who finished well for a good 3rd placing last week and if he can overcome a wide draw here, he should be thereabouts.
Race 8 is Sea Change who led and was rundown for third last time and has another wide draw to overcome in this.

Over at Newcastle in Race 1 is Liukin who was a good last-start winner on the course and is capable of getting some of this despite his wide draw over 1609m here.

At Mildura in Race 5 are Pocket Thedeal who was a good winner at Swan Hill last week and should be right in this and Burnaholeinmypocket who has been knocking on the door of late despite some wayward tendencies, so in this small field should be amongst it.

At Cranbourne in Race 5 is Emiliana who had been racing well this campaign but was held-up last start, however should get his chance from a handy draw in this 7-horse field.

At Launceston in Race 5 is Stylish Trend who was a good 3rd placing last week after doing it tough in the death all the way, so from the ace draw on the Front Line in this standing start, should get his chance.

At Gloucester Park in Race 1 is Crystal Sparkles who has been racing well, but failed last time after a tough run, but should be back in the fight here. In Race 4 is King Of Swing who should be good enough to run second to his illustrious stablemate Chicago Bull in this. In Race 7 is Purest Silk who has had a win and a placing in her last four starts, but didn't get into the race last time, so will need to improve to get some of this. In Race 8 is Tuas Delight who has been struggling in his recent racing, so will need to show improvement, especially from his inside 2nd Row draw here.

On Saturday over at Albion Park in Race 2 is Vasari who has been racing well, but 2-back had a tough run and faded, then last week was locked away and finished in 4th placing, so with the right run from his 2nd Row draw over 1660m here can get some of this.

On Sunday at Cambridge in Race 7 is Racketeers Boy who was a last-start winner on the course, but has a tougher draw in this, but still must rate a chance.

Over at Menangle in Race 2 is Rocking who has been racing very well, but has missed in her last two after receiving flat tyres on both occasions, so is capable of bouncing back here. In Race 8 are Code Black who is unlikely to get a start as he is Em.2 and Cash N Flow who has been in great form but has the extreme outside barrier over 1609m in this Group 1 feature, so may need some luck. In Race 11 is Code Black who led and won well at Melton last week when fresh-up after a 2-month break, so is certainly capable of going back-to-back in this.

At Charlton at Bendigo in Race 7 is Rock Tonight who has only had a couple of spaced starts since March where he was under pressure in the first and never got into the second, so will need substantial improvement to get a share of this. In Race 10 is Kyvalley Chief who broke in the score-up when on debut last-start, but was saved by a false start being called for another runner, before he sped out from his outside barrier to lead on the second attempt and led them easily throughout to go on for a 19.1m win, so if he behaves here he should be the one to beat despite his outside 2nd Row draw.

At Hobart in Race 7 is Stylish Trend who is also racing at Hobart on Friday night and who was a good 3rd placing last week after doing it tough in the death all the way, so from a handy draw over 1609m here he should be right in this.