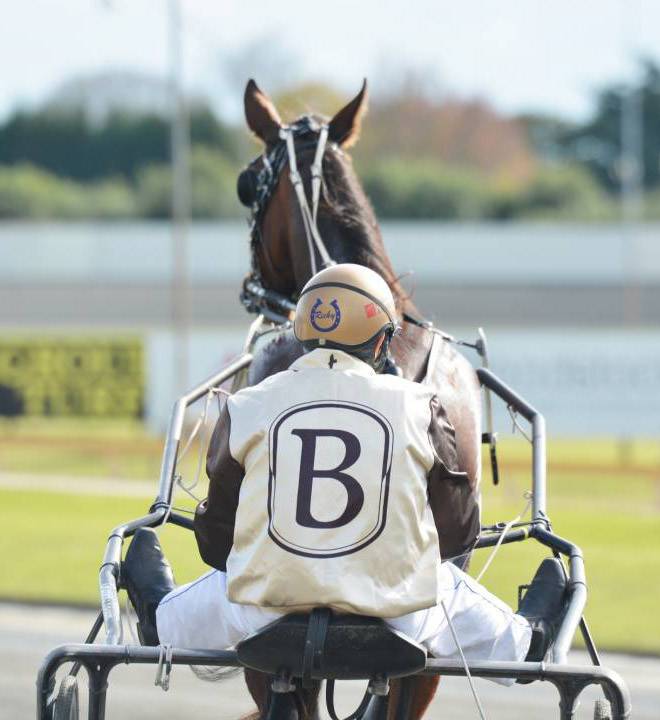 Breckon Farms once again has a good number of farm-bred or foaled, owned or related horses lining up to race this weekend.

On Thursday night at Forbury Park in Race 9 is Kruizr who despite being hampered in the running was a good winner on the course last week and should go close again.

Over at Redcliffe in Race 5 is Bronze Ecstasy who made a mistake last week and can be forgiven as the start before he finished strongly in behind them and if he can overcome his outside Front Row draw in this should be thereabouts.

On Friday at Auckland in Race 4 is All Yours who got back last week when fresh-up, so should be improved with the run, but will need to be from the outside barrier over 1609m. In Race 5 is Ruby Rose who is fresh-up on the back of a workout 2nd placing and from the ace draw here should be right in this. In Race 6 is Suidelike Major who is also fresh-up here after a workout 2nd placing to last week's good winner Gladamare, so should have each way claims.

Over at Albion Park in Race 2 is Vettel who was caught wide for the whole trip last time so can be forgiven, but will need some luck from his 2nd Row draw over 1660m here.

At Bankstown in Race 2 is Art I Special who was fair in his last effort after not firing in his previous few starts and although he has the ace draw here, he is the lowest assessed in the field, so is likely to find this hard too.

At Hobart in Race 3 is Stylish Trend who was a good 2nd placing last week after doing a few things wrong, but will have to overcome his 2nd Row draw over 1609m in this and he is also down to race on Sunday as well.

At Wagin in Race 6 is Ctheballerina who has been struggling of late, so will need to improve to get any of this.

At Gloucester Park in Race 5 is King Of Swing who has been up against some big guns since winning a month ago and despite a 2nd Row draw here, he should be the hardest to beat. In Race 10 is Tuas Delight who has got back in his last four starts, but was a winner before that when leading, so from his handy draw shouldn't be discounted here.

On Saturday over at Redcliffe in Race 3 is Vasari who has been racing very well, but last week had a tough run and faded, however with a little luck from his 2nd Row draw he is capable of getting some of this.

At Newcastle in Race 5 is Liukin who was a good last-start winner on the course and is capable of overcoming his wide draw in this.

At Menangle in Race 7 is Rocking who has been racing well, but missed last week after receiving a flat tyre, so should be kept onside here.

At Melton in Race 1 is Laredo Torpedo who is another racing well and despite his outside Front Row draw over 1720m can get some of this. In Race 5 is Van Mara who hasn't got into his two starts since resuming, so will need to improve to be in this, but has the draw to do so. In Race 8 is Code Black who is fresh-up after a 2-month break, but is certainly capable of continuing his good form from his last campaign.


On Sunday over at Devonport in Race 1 is Stylish Trend who was a good 2nd placing last week after doing a few things wrong, but may not get a start here as he's Em.1 in this. He should however line-up in Race 8, backing-up from Friday night at Hobart, where he has a nice draw at No.2, so will be a better chance of taking this one out.