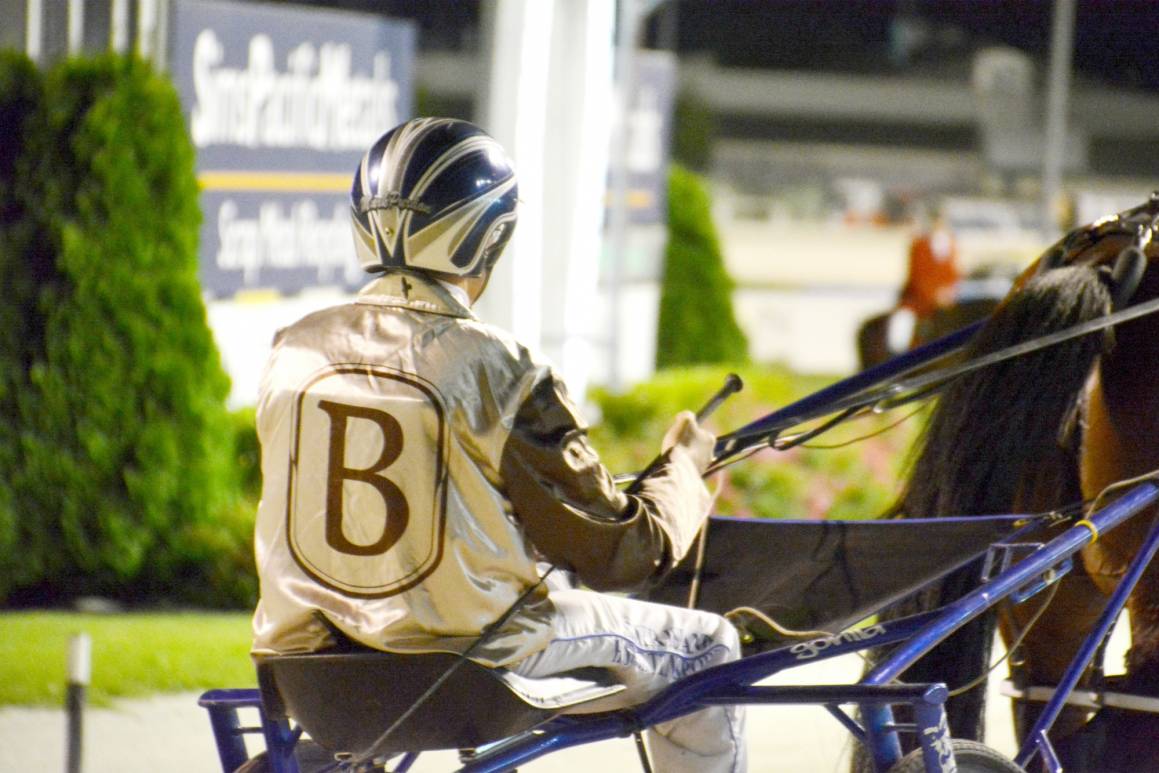 Breckon Farms once again has a good number of farm-bred or foaled, owned or related horses lining up to race this weekend.


On Thursday at Taranaki in Race 5 is Itsokbeingbetter who has been struggling with his form of late, but has been placed on this track so could offer some value. In Race 8 is Stars Delight who has good grass track form and shouldn't be discounted in this. In Race 9 are All Yours who is another with good grass track form and with the ace draw should be right in this and Racketeers Boy who has good recent form on the grass including a win 2-back at Waipa and looks the one to beat here.

Over at Penrith in Race 7 is Bita Banta who has been racing well, but his wide draw over 1720m won't help in this.

At Shepparton in Race 7 is Pocket Thedeal who has been thereabouts in recent racing and rates as a place chance here.


On Friday at Auckland in Race 2 is Forget The Price Tag who had a costly early gallop last time out, but was a winner the previous start and with a safe beginning here from his 20m Mark, he can win this. In Race 5 is Elle Mac who set a NZ Record 1:51.6 when last at The Park and with a little luck from her inside 2nd Row draw can get some of this. In Race 7 are Bubbled Up who was a brave last-start 4th and resolute winner fresh-up before that, but will need to be at her best to feature in this Gr.1 classic and Gladamare who has a difficult draw in a classy field so will offer odds. In Race 8 is Miss Shuga who has shown some ability in her trials to date but this race won't be an easy one for her debut. Over at Young in Race 10 is Bettor Under Fire who hasn't featured in his last 2-starts, but with the right run from his inside 2nd Row draw over 1720m here could run a place.

At Newcastle in Race 1 is Wise Goddess who has been racing as well as most in this field and from her handy draw over 1609m should be featuring in the finish here.

At Cranbourne in Race 7 is Rock Tonight who hasn't been racing up to his ability of late, but with some luck from his inside 2nd Row draw he could get some of this. At Hobart in Race 1 is Stylish Trend who pulled a flat tyre round last week so should be forgiven and given another chance.

At Gloucester Park in Race 1 is Neighlor who was a handy 3rd last week here, but may need a little luck from his 2nd Row draw here. In Race 2 is Bronze Seeker who was a good 3rd last week off a 2nd Row draw, but will need some luck from his wide draw over 1730m in this. In Race 8 is Just Rockon Bye who is fresh-up after a win at the end of last season and should be right in this if her fitness holds.

On Saturday over at Menangle in Race 3 are Miss Streisand who led and was run down to finish 3rd last week behind Our Princess Tiffany in her Heat for this Gr.1 NSW Oaks and with the ace draw is capable of getting some of this and Our Princess Tiffany who won her Oaks Heat last week when fresh-up and looms as the one to beat. In Race 5 is Im Another Masterpiece who is the Em.1 for this the Gr.1 NSW Derby, after a brave 4th placing in his Heat last week and if he makes the field he is certainly capable of giving it a shake. In Race 6 is Cash N Flow who was an eye-catching 3rd last week in the Gr.1 Allied Express Sprint, won by Thefixer and from his handy draw looms as a big chance in this Gr.1 Bohemia Crystal FFA. In Race 7 is Spankem who lines up in the Gr.1 $1m Ainsworth Miracle Mile but will have his work cut out up against the big guns and from a wide draw.

At Northam in Race 3 is Ctheballerina who has been struggling to find form of late and a 2nd Row draw over 1780m won't make things any easier.

On Sunday over at Burnie in Race 5 is Stylish Trend who is also in at Hobart on Friday and having pulled a flat tyre round last week, should be given another chance, despite his back mark of 20m behind in this – if he lines up.