WINNERS & PLACEGETTERS THIS WEEK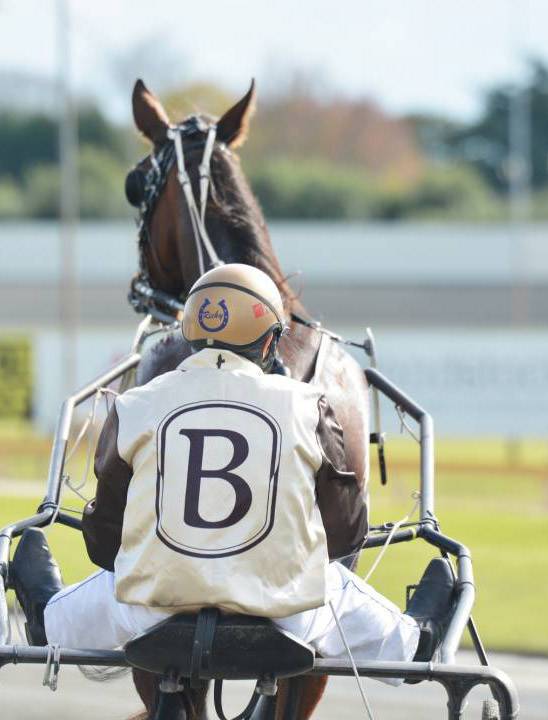 Winners this week include …

Shandance (4m Art Major / Delightful Dale by Bettor's Delight) won at Bathurst on the 5th June where she drew No.5 but started from No.4 and came out fast to take the lead, then got headed about 600m from home, however she knuckled down to take the lead 400m out in what was just a sprint home to now have 8 wins & 9 placings for $48,341 – bred by Breckon Farms Ltd.

Racketeers Boy (4g Rocknroll Hanover / Racketeers Girl by Falcon Seelster) won at Cambridge on the 6th June drawing No.1 he ended up 3-back on the markers and was still there with a round-to-go, but the horse in the trail moved out to give him the trail turning for home and he flew through on the passing lane hitting the lead with 50m to go and winning in a 1:59.7 Mile Rate for the 2200m to now have 5 wins & 7 placings for $36,170 – bred by Breckon Farms Ltd.

Sertorius (5g Muscles Yankee / Classic Armbro by Armbro Invasion) won at Auckland on the 7th June where he started from an Unruly position on the 10m Mark and began slowly before working his way forward to hit the lead 50m past the Winning Post with 2-rounds-to-go and the field closed up with a round-to-go, but he was too good and had a comfortable victory to now have 6 wins & 4 placings for $72,258 – bred by Breckon Farms Ltd.

Luikin (9g American Ideal / Lady Retton by Crouch) won at Newcastle on the 8th June drawing No.4 he went forward to get into the 1x1, then with 400m to go he pulled out and edged up on the leader and at the 200m hit the lead, going on to win by 2.4m and now has 22 wins & 28 placings for $121,140 – bred by WJ & JR Boyle.

Placed horses this week were Crafty Cullen 3rd at Maitland, Times Stride 3rd at Menangle, Sea Change 2nd at Cambridge, Vasari 2nd at Redcliffe, Mach Little Soky 3rd at Auckland, Pocket Thedeal 3rd at Melton.

In the USA …

Our Max Phactor (6g Art Major / Tact Philly by In The Pocket) won at the Meadowlands on the 1st June where he drew No.2, completing the first ¼ in 2nd placing, the ½ in 2nd, the 3rd ¼ in 3rd, the top of the straight in 2nd and getting up to win by a nose in 1:49.6, with his stakes to date being US$232,383 – bred by Breckon Bloodstock Ltd.

Kenrick (6g Bettor's Delight / Toast To Cullen by Christian Cullen) won at Monticello Raceway on the 5th June drawing No.2 he went straight to the lead and was never headed running the mile in 1:53.3 and was 2 seconds faster than the second horse, giving his stakes to date of US$149,950 – bred by Biddlecombe Bloodstock Ltd.

SCIOTO DOWNS 7th June

Lerato (5m Art Major / Suidelike Maisie by Christian Cullen) won at Scioto Downs on the 7th June drawing No.7 she was 3rd at the first ¼ and was in front for the rest of the journey running 1:53.4 for the mile to now have stakes to date of US$91,643 – bred by KJ & DM Madgewick.