Winners this week include …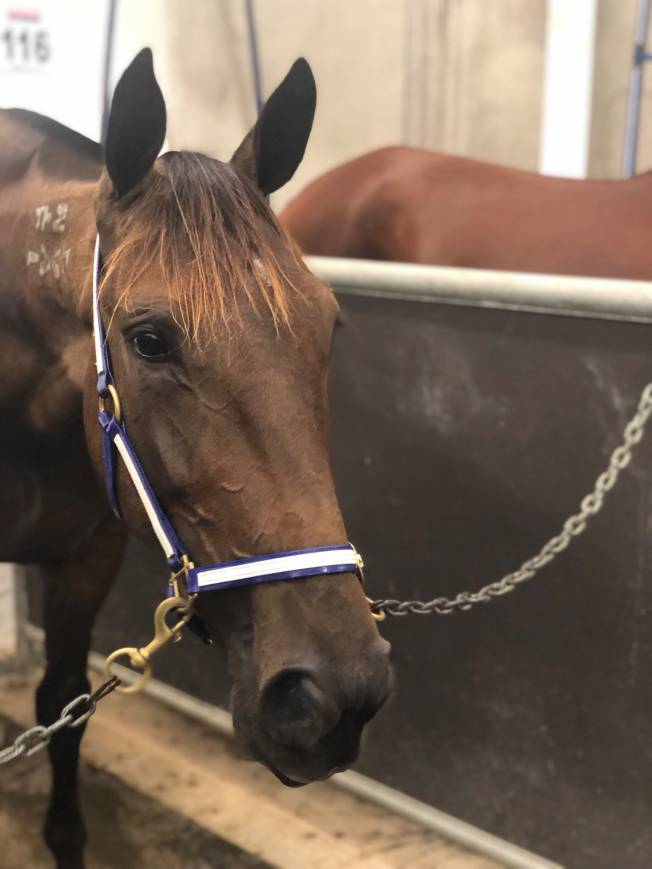 Typhoon Stride (3g Bettor's Delight / Beach Parade by Beach Towel) won at Menangle on the 9th April, drawing No.6 he went out quickly to hit the lead heading into the first bend, running the first ¼ in a slick 26.1 before backing off a little, he was challenged around the final bend and it became a 2-horse war down the home straight, with Typhoon Stride exerting his superiority near the finish to go on and win by a neck, in a 1:53.8 mile, for his first win at just his third start – bred by Woodlands Stud, he was pin-hooked by Breckon Farms at the weanling sale and sold to Emilio & Mary Rosati at the 2017 Australasian Classic Yearling Sale.

Cheeky Babe (2f Muscle Hill / Factor The Odds by Pegasus Spur) won at Auckland on the 12th April where she drew the outside No.6 and was dropped back to last, before going forward with 800m to run, to initially sit parked, then go to the lead turning for home, going on for another easy win in the non-tote race in a time of 2:04.3, winning by 3¾ lengths and making it 3-from-3 in her career to date – bred by Breckon Farms Ltd.

Luikin (9g American Ideal / Lady Retton by Crouch) won at Newcastle on the 13th April, drawing No.2 he went out quickly and ran the first ¼ in 28-flat, then led them a merry dance and went on to win by 11.5m in a 1:54.7 Mile Time to now have 21 wins & 27 placings for $115,985 – bred by WJ & JR Boyle.

Bubbled Up (3f American Ideal / Speights Girl by Mach Three) won at Rangiora on the 14th April where she drew No.11 (No.2 on the 2nd Row) and went forward initially before ending up midfield in the running line, but the 3-wide train came around from the back, which left Bubbled Up last with 500m to run, however she improved back down on the markers when the gaps allowed and with just 30m to go she found a gap and burst through to hit the lead and win by a neck, in a 1:58.8 Mile Rate for the 2000m journey and now has 2 wins & 4 placings for $52,498 – bred by Breckon Farms Ltd.

Placed horses this week were Gladamare 3rd and 2nd both at Manawatu, Times Stride 2nd at Menangle, Bettors Pocket 2nd at Bathurst, Ball Of Art 2nd at Auckland, Art I Special 2nd at Bankstown, Tuas Delight 3rd at Gloucester Park.

In the USA …

Bronze Over (6m Changeover / Bronze Lady by Lislea) won at Yonkers Raceway on the 12th April, drawing No.5, she was 6th at the first ¼ and still 6th at the half and the ¾, then turning for home 5th and went on to win by a head in a 1:55.8 mile – bred by KT & SD Marshall.