PHILLY AND PHIL'S SPECIAL FILLY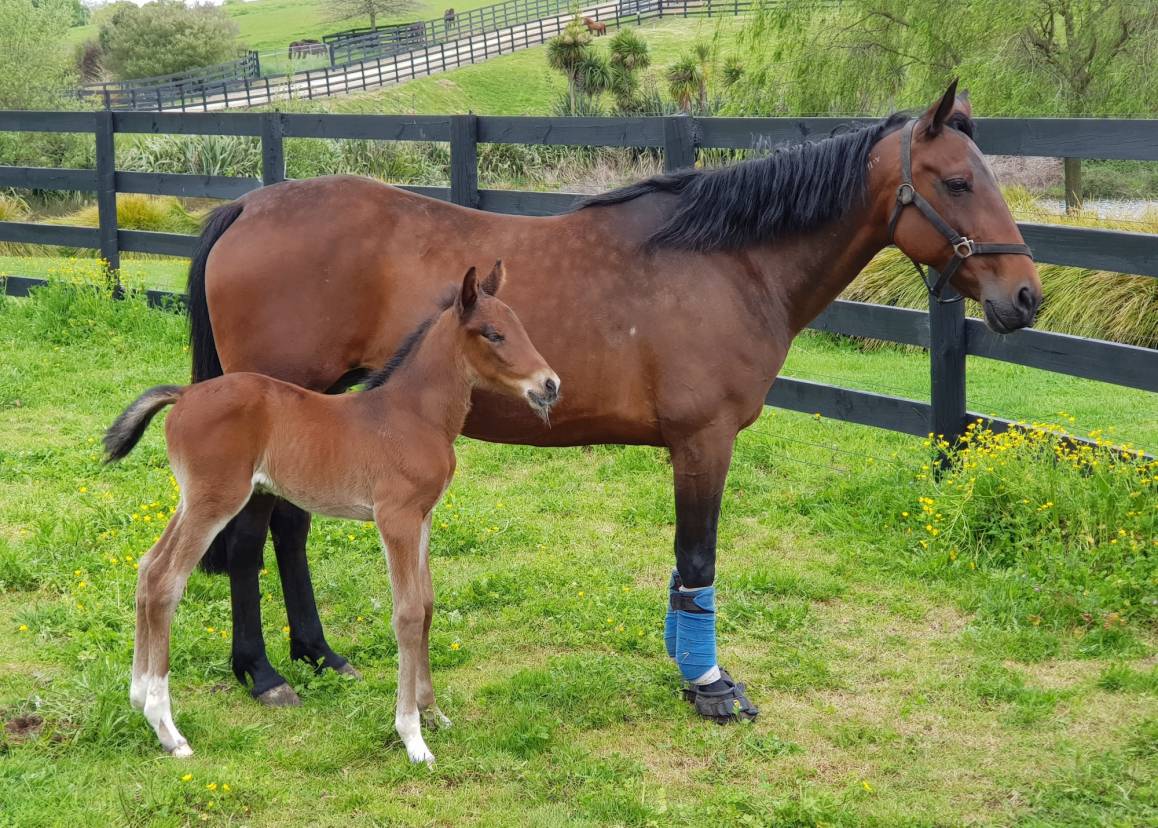 Another notable foaling took place at Breckon Farms last week.

In the early hours of Thursday morning, Changedown (Falcon Seelster / Chaangerr) foaled a lovely filly by Art Major.

This was significant for two reasons. Firstly, the new born is of course a half-sister to champion 2-year-old One Change, but secondly and just as importantly, Changedown was able to safely deliver her new daughter.

She has suffered over recent times from a chronic foot problem, with added complications of collateral ligament damage. In fact, she was actually entered in the 6 May All Age Sale in Auckland, but had to be withdrawn when she became seriously lame. There was even some doubt as to whether Changedown would survive herself, never mind make it through to foaling.

Through the dedicated and excellent efforts of Breckon Farms employees Philly Higgins-Drysdale and Phil Jeffries, together with lots of tender loving care from them too, Changedown has not only been able to survive, but to improve slowly and surely, to be sound enough to go the term of her pregnancy and deliver a healthy foal.

Additional input and care from vet Noel Powers and farrier Tom Pittam, has meant that both have played significant roles in getting Changedown through her trying times.

Changedown's pedigree speaks for itself, in that she is from the NZ 4YO Pacing Mare of the Year Chaangerr, who herself is a full-sister to the champion pacer and NZ Cup winner Chokin (1:56.2, 34 wins, $1,801,684) and is a half-sister to another NZ Cup winner in Changeover (1:53.4, 29 wins, $2,426,765), Change Stride (1:50.0, 27 wins, $346,473), Change Gear (1:52.8, 22 wins, $190,884), Change Time (1:56.2, 7 wins, $76,823), etc. Chaangerr has the remarkable record of producing 11 individual winners of 123 races and total stake earnings in excess of $3.2m to date.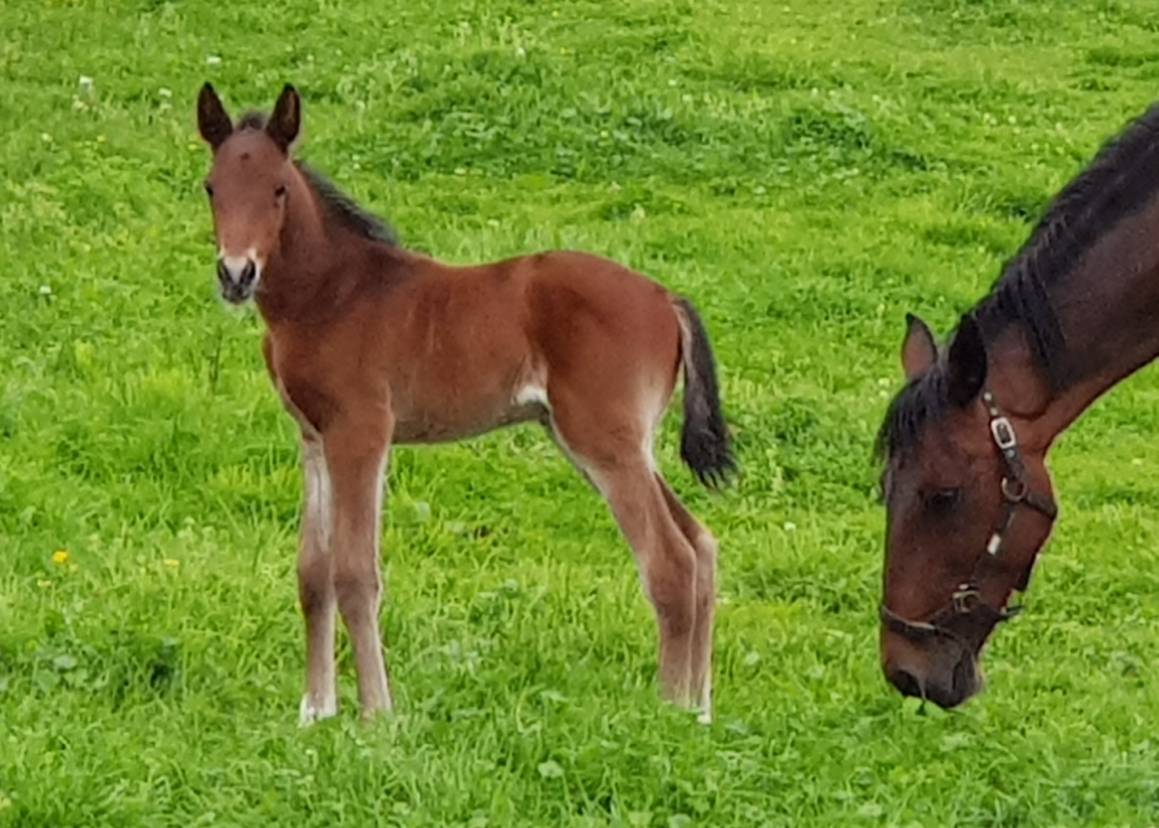 Changedown has produced three winners to date from her first five foals. These are the twice Group 1 placed filly Renske B, the Australian winner Ah La Vitesse and the NZ 2YO Pacing Colt or Gelding of the Year and dual Group 1 winner One Change.

The birth of a filly this year has allowed her previous and sixth live foal; a 7/8-sister to One Change being by Betting Line, to remain as an entry for the 2020 NZB National Standardbred Yearling Sale, at Karaka, as if Changedown had foaled a colt, then this filly would have been withdrawn and retained by the breeders.

In the best interests of Changedown's health, an embryo transfer will be performed this season, so she will not have to physically carry her next foal, which it is hoped will allow for her continued improvement.

Breeders Don Kirkbride and Rob Carr have expressed their sincere gratitude to Philly, Phil, Noel and Tom, for their ongoing care of Changedown and recognise it is a long and difficult road to recovery, but one in which the mare's wellbeing has and always will be the primary consideration.

We can only hope for the best, as she is certainly receiving the very best of care and attention.

Rob Carr